I finally got my courage up a few weeks ago to make these wheat steamed buns. My dad always makes regular steamed buns and they are so good that I can eat 3 at a time and they're the size of my palm! I told you I like my carbs. :)
Wheat steamed buns are basically dough molded into pieces and steamed for around 20 minutes. They are also known as mantou,饅頭, and they have a nice "spongy" texture. Some steamed buns may be denser, while others are as fluffy as a cloud. There are a variety of these buns: sweet, savory, wheat, filled and possibly even more. My mom always go to the Chinese supermarket to get these soft wheat mantou and I've always wanted to try making it myself.
After making it, I'm pretty happy with the results. Next time, however, I will replace some of the whole wheat flour with all purpose flour because it had an overly strong wheaty/earthy flavor. The texture was not as soft and fluffy as the store bought mantou, but I'm sure that can be changed the next time I make it. I had to add a bit more whole wheat flour because my dough was a bit sticky.
Wheat Mantou 麥饅頭
Slightly Adapted from from
Rasa Malaysia
Makes 12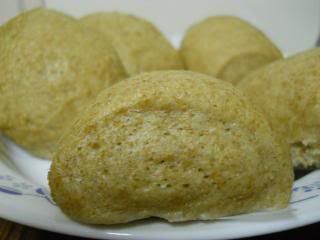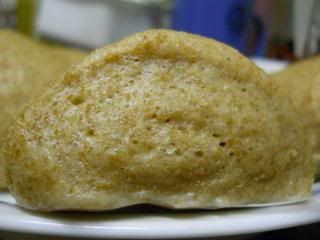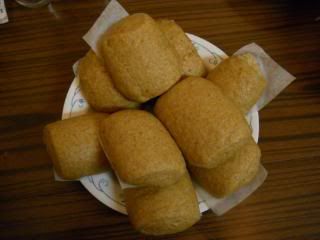 Ingredients
2 1/2 cups whole wheat flour
1 cup wheat pastry flour
2 tsp yeast (it didn't specify what type, so I just used instant yeast)
2 tsp baking powder (it helps prevent the mantou from getting ugly, wrinkled tops)
1/2 cup warm water
2 tbsp sugar
1 cup warm milk (more may be needed)
Directions
Proof the yeast in a 1/2 cup of water mixed with 2 tbsp sugar. Stir the sugar into the water to dissolve it and set the yeast mixture aside for 10 minutes.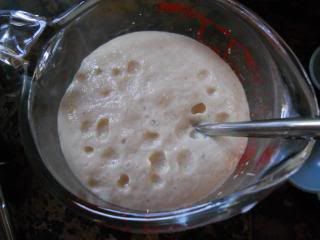 Whisk whole wheat flour and wheat pastry flour together.
Add in the yeast mixture and mix for a few seconds, preferably using a dough scraper. Then add in 1 cup milk and continue stirring until all the ingredients are combined. If the dough is still dry, add one up to 1/4 cup milk, maybe even more, depending on the humidity.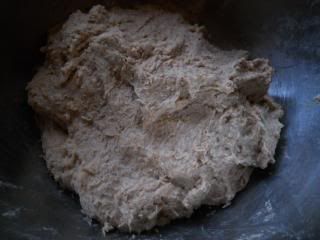 Knead until the dough forms into a ball, it may take 3 minutes or so. Please do not over knead it. Cover with saran wrap and proof the dough until doubled in size, in a warm place, around 1 hour.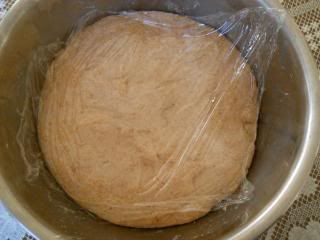 Prepare little pieces of parchment paper around 1.5 inches x 2 inches for setting the dough on. The mantou will be steamed on these papers for easy removal from the steamer.
After the dough has doubled in size, knead in the baking powder. In the original recipe's directions, it asked for a paste of 2 tbsp water and 2 tsp baking powder, but my dough was already a bit sticky so I just directly added the 2 tsp baking powder. Don't over knead the dough!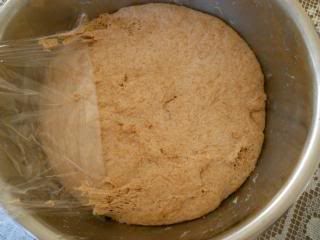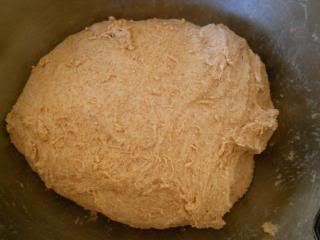 Shape the dough into a ball and portion it into quarters.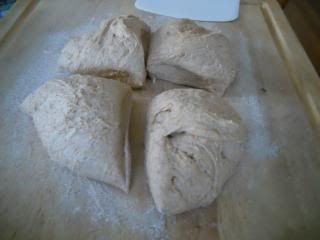 Sprinkle whole wheat flour onto the surface of the counter. Place the portioned dough onto the counter and roll into rectangles.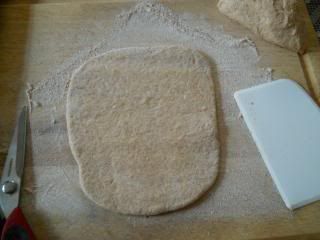 Starting from the shorter side, roll the dough toward yourself so that it forms a roll, just like rolling cinnamon rolls.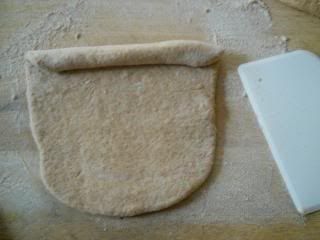 Pinch the side ends together and then cut the log into 3 pieces or any way you prefer. Place each piece onto a snippet of parchment paper and place them on the steamer pan.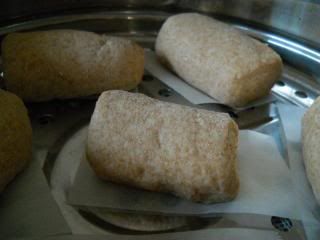 Let them rise for 20 more minutes. If you prefer tighter crumbed steamed buns, don't even let them proof any longer, just directly steam it. However, if you like softer, fluffier buns they have to have an additional 20 minute proofing time.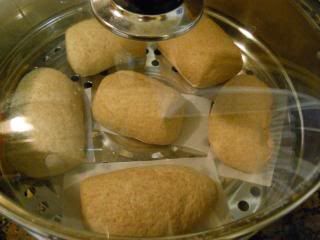 Prepare the steamer by boiling water in a pan. After the water boils, place the tray of buns onto the pan and steam. Steam these buns for around 20 minutes, on medium high heat. If they are under steamed and the pan lid is opened, the buns might deflate. If the water droplets on the pan lid drop onto the buns, the buns will be ugly and wrinkled. So I think you can err on the side of oversteaming the buns, without any negative consequences. (At least I don't know of any) After the time is up, turn off the fire and let it "cool" for a few minutes before removing the buns and steaming the next batch.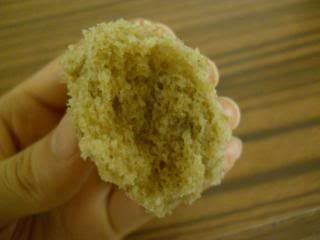 These may be served with red bean paste, pork floss, braised beef and more. Or, just eat them plain.
They may be frozen after they are cooled, just place them in a zip lock bag. When you want to eat them again, just microwave with some water sprinkled on top until it is soft again for a quick breakfast/lunch/dinner. If you don't like microwaves, these buns may be re steamed.
Notes: Remember that you are steaming buns, don't forget to turn off the fire or you will find yourself with a burnt pan and burnt buns. Once, my dad made buns on the 4th of July and when we came home, we discovered a pan of burnt, hard as rock buns and a smoky kitchen. That wasn't fun....but our house didn't burn down. whewf
Make sure you add enough water to the pan, you don't want to run out of water and risk the deflating of your mantou while you add more water to the pan.
Also don't let them sit outside at room temperature for more than a couple of days, they will mold. I know this from experience...maybe this is common sense. haha