I just wanted to wish everyone a Happy Chinese New Year! May your year be prosperous. I'm going to be posting a nian gao recipe soon, three different flavors in fact. I'll update this post soon; I'm going to sleep now.
Update: This was what I had for dinner with my uncle, aunt, cousins and my family.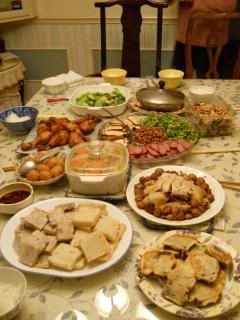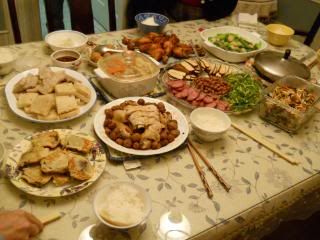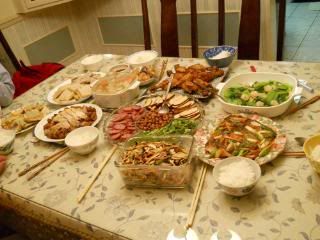 It was a potluck. I basically took pictures of the same thing from different angles...the pictures are essentially the same thing, but I didn't know which one looked the best.