So every week at church, after service, there is a snack area called Sonlit Terrace. Every week people take turns bringing muffins, croissants and similar items.  Since it was the summer, I decided to sign up for bringing the snacks one day.  It was going to be a great excuse for a baking challenge.   I was so excited! I didn't decide what I wanted to make until a few days before and it was a hard decision.  I ended up with eleven things I wanted to make.
The items I made were:
Oreo cheesecake bites
Oreo cupcakes
Green tea cookies
Lofthouse sugar cookies
Chocolate chip cookies
Espresso shortbread
Double chocolate chip cookies
Funfetti cupcakes
Cheesecake brownies
Glazed lemon cookies
Almond biscotti
I will be Posting each recipe one by one because it would take forever to post all of it at once.  Here is a preview of all the things I made.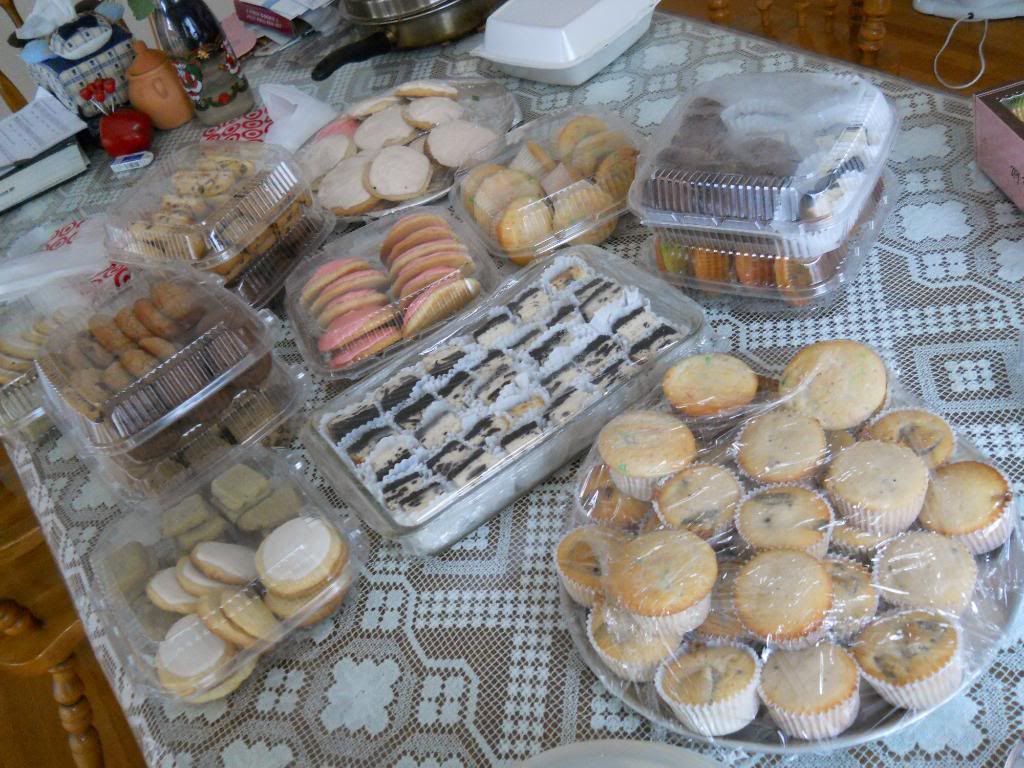 All these things took me 11 hours to make.  I was in the kitchen for the whole day baking. It was fun, but tiring.  With my brother's help I was able to frost the cookies and clean up without sleeping too, too late.  After my baking spree was over, I was soo tired that I couldn't fall asleep.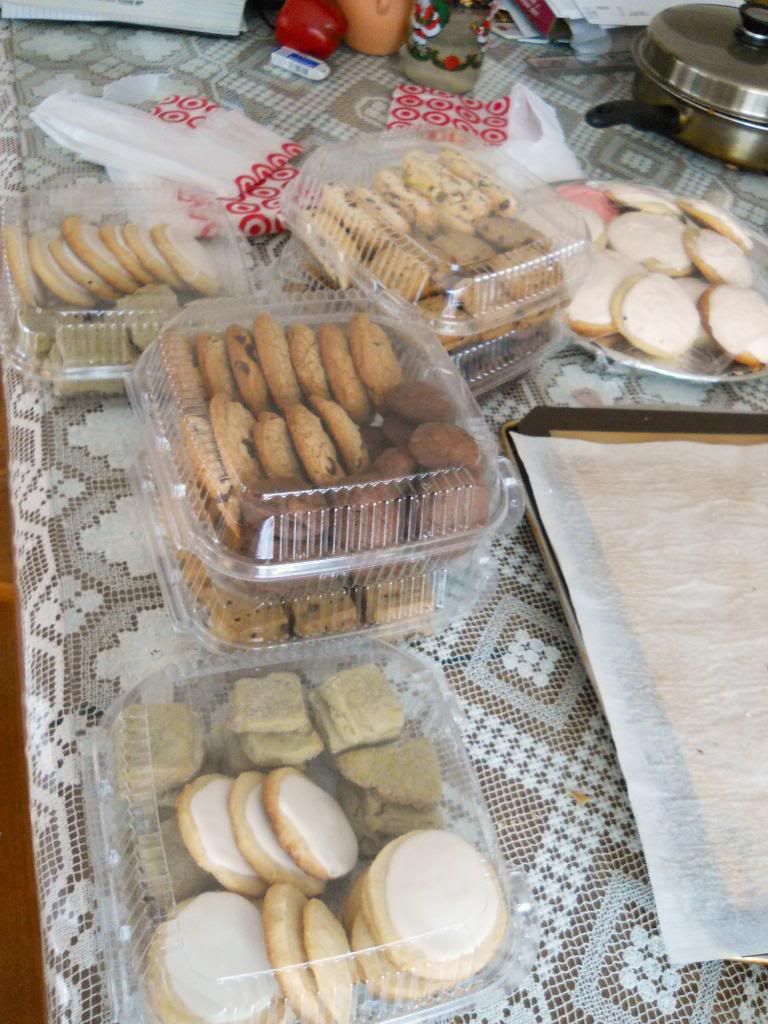 The end product. :)