After a long time of having this pizza in my to-do list, I can finally cross it off. I have always wanted to try making some pizza, but I never got the chance until my mom's off day (the day she takes a break from cooking).
The pizza was really easy to make and it reminded me of Pizza Hut's pizza. It had a nice crispy crust that tasted just right, due to the generously greased pans. If you had a tiring day, you can make this pizza for an easy dinner. I actually got the recipe from my book, America's Test Kitchen Family Baking Book. The recipe also happens to be the same one that Tracey from
Tracey's Culinary Adventures
used.
Pepperoni Pan Pizza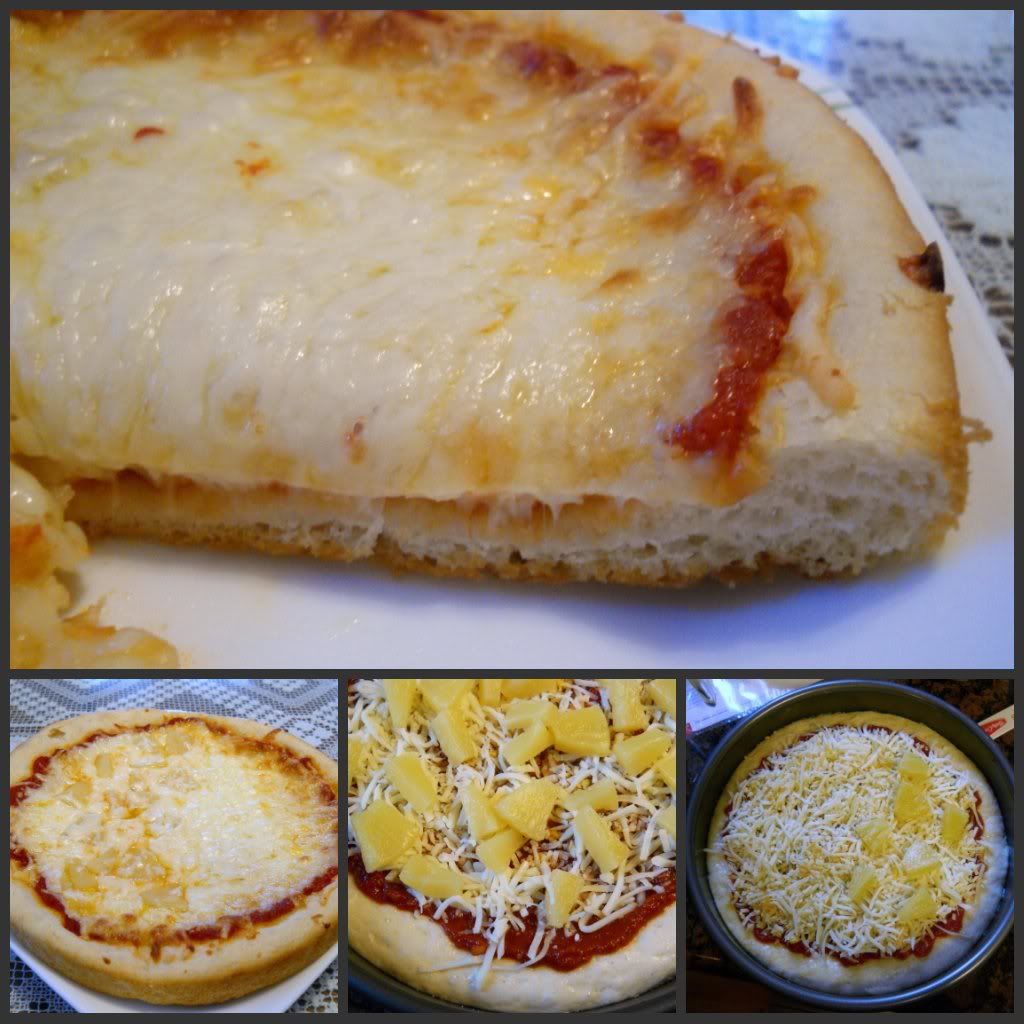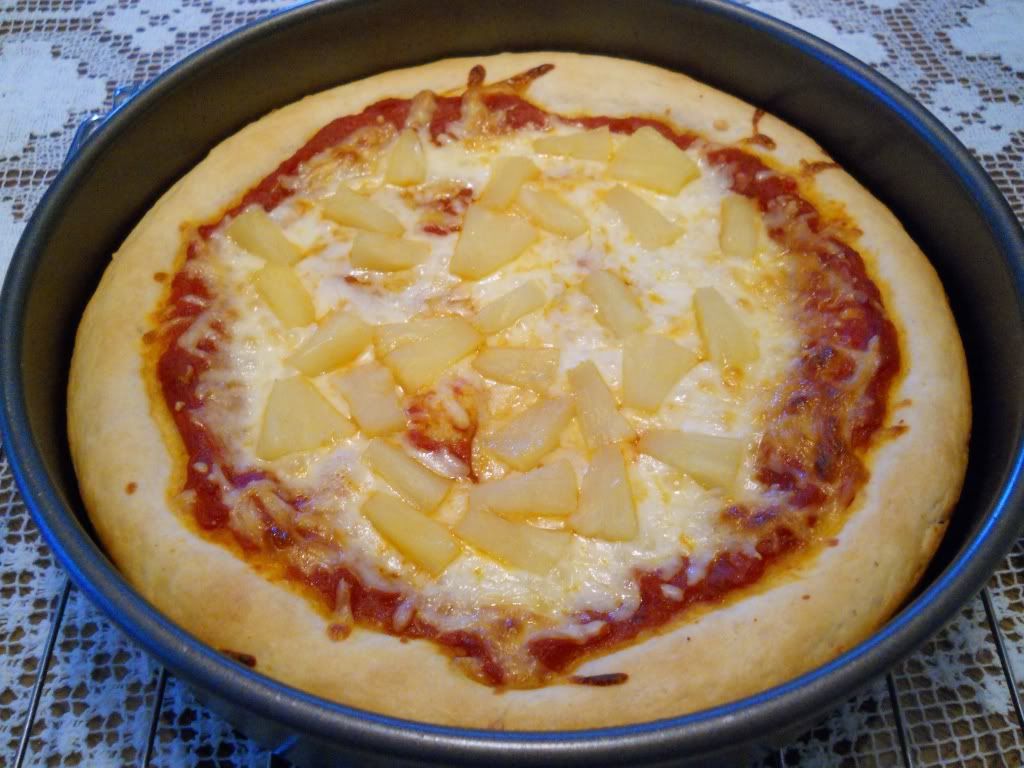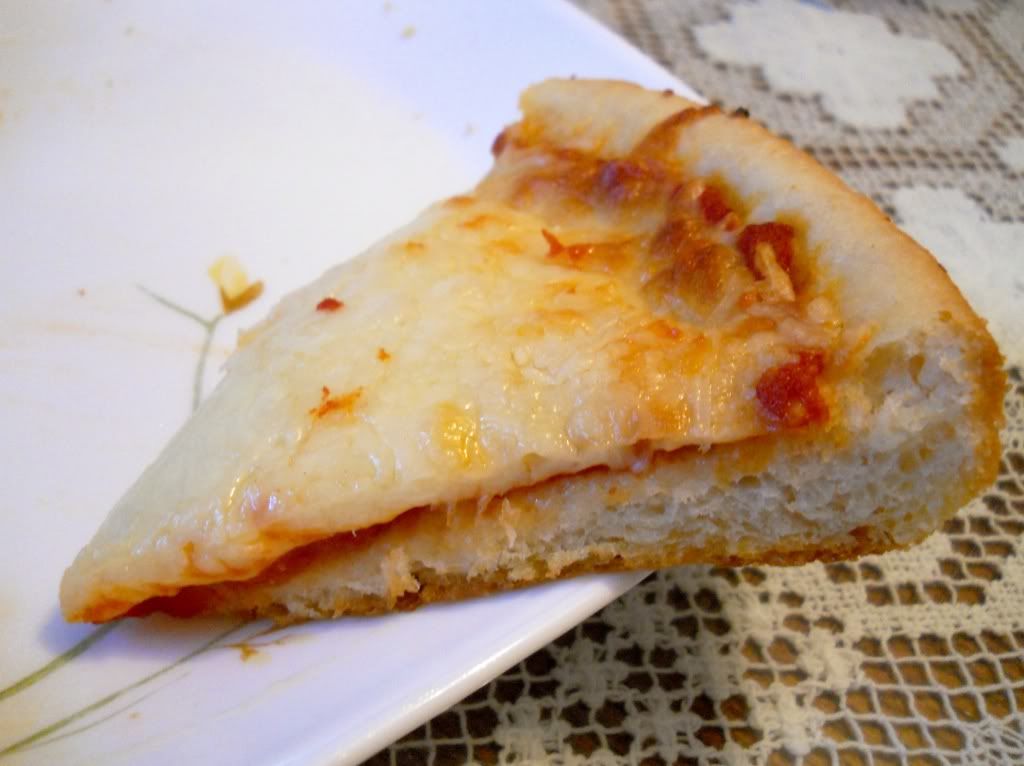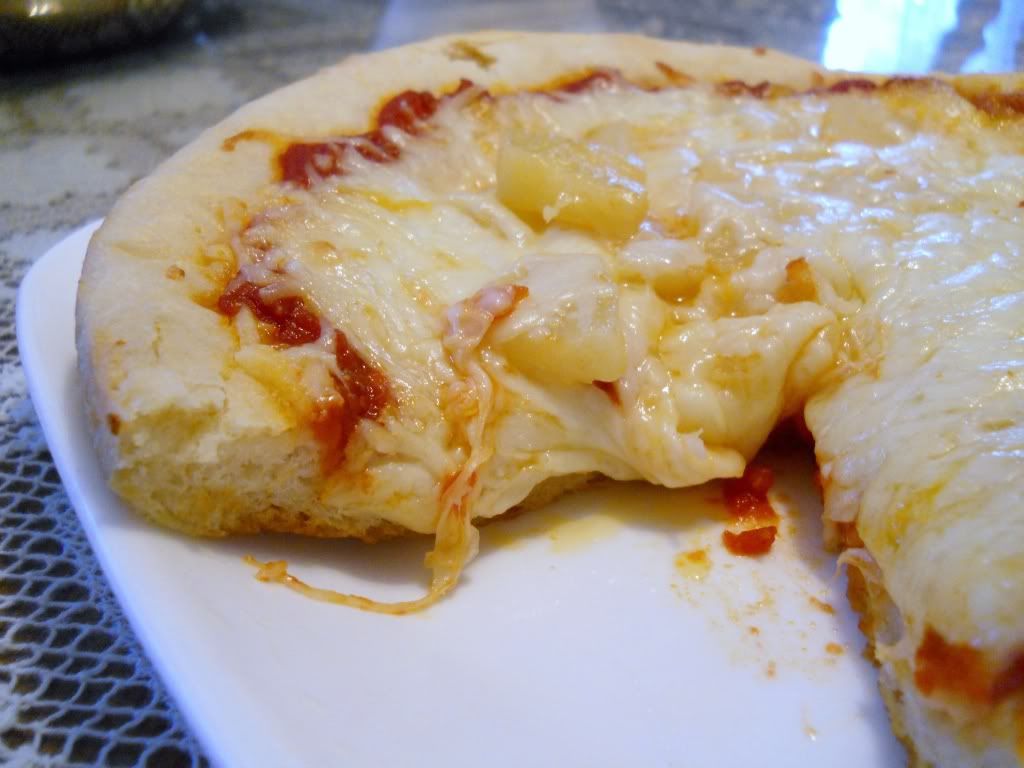 Recipe also found
here
.
Ingredients
1/2 cup olive oil, divided (I used extra virgin olive oil)
3/4 cup skim milk plus 2 additional tablespoons, warmed to 110 F (I used whole milk because that is what I have)
2 teaspoons sugar
2 1/3 cups all-purpose flour
1 package (2 1/4 teaspoons) instant yeast
1/2 teaspoon salt
Mozzarella cheese
Pineapple, pepperoni, etc
Tomato sauce (using some spaghetti sauce would be really easy and tasty)
Directions
Preheat the oven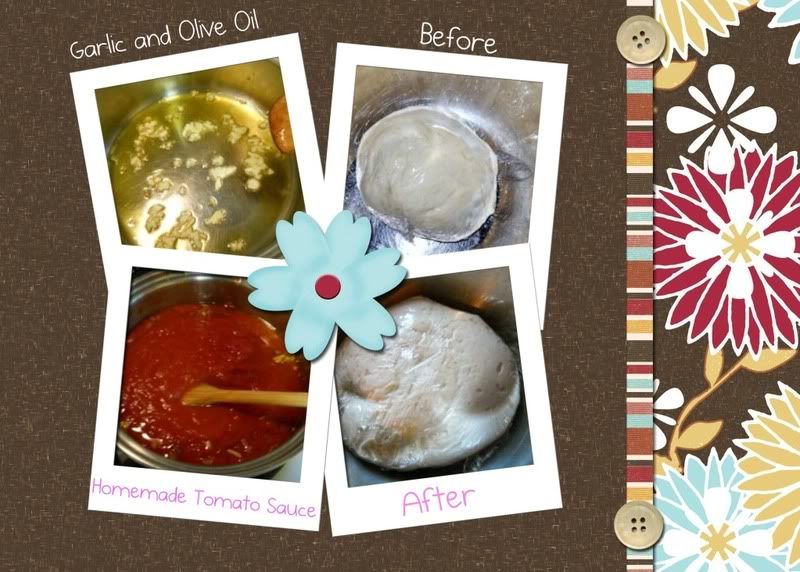 Coat two 9-inch cake pans with oil. The recipe states 3 tablespoons of oil each, so that would leave a total of 2 tablespoons of oil left for the actual pizza dough. The purpose of greasing the cake pans with so much oil is to make the pizza's crust nice and crunchy. I decided to lessen the amount of oil, but not by much.
Mix the milk, sugar and 2 tbsp of oil. Mix together the flour, yeast and salt in a large bowl. Slowly knead in the milk mixture into the large bowl. The instructions asked for a mixer, but I don't have a dough hook. Knead the dough until it forms a round ball and is smooth. Then grease the bowl and place the dough back in for the dough to rise in until it doubles in size.


After that, divide the dough into two and roll it into a ball. On a slightly floured surface, roll out the dough so that it has a 9 1/2 inch diameter, making sure that the crusts are thicker than the middle. Place them in the oiled pans and let them rise, covered, until puffy. This will take around 20 minutes. Preheat the oven to 400*F.
After 20 minutes, spread the sauce on the pizza, leaving a 1/2 inch crust. Sprinkle as much cheese and toppings as you want and then bake for around 20 minutes until the crust is golden brown. Remove from oven and let the pizza cool down for about one minute and dig in.


*Originally the recipe called for pepperoni, but I just used pineapples instead. Feel free to customize the pizza to your own preferences.
*I made my own sauce too, using canned tomatoes and then cooking it with garlic and olive oil. However, the tomatoes tasted kind of bitter for some reason...