From when I was small my grandma would occasionally make green onion pancakes, otherwise known as scallion pancake
s

蔥油
餅. I really enjoyed eating the pancakes.
I was always interested in trying out this recipe and I got the chance when there was a potluck at my youth fellowship. This is a post from a really long time ago, by the way. I'm going to post about 11 items soon, but I'm getting this out of the way first.
My best friend was there when I made it and she really liked the end result. I honestly don't remember too much about the tastes, but I think this recipe is worth making. The only adjustment I would make is not use as much oil.
Green Onion Pancakes 蔥油餅
Find the recipe
here
.
Ball of dough, very smooth.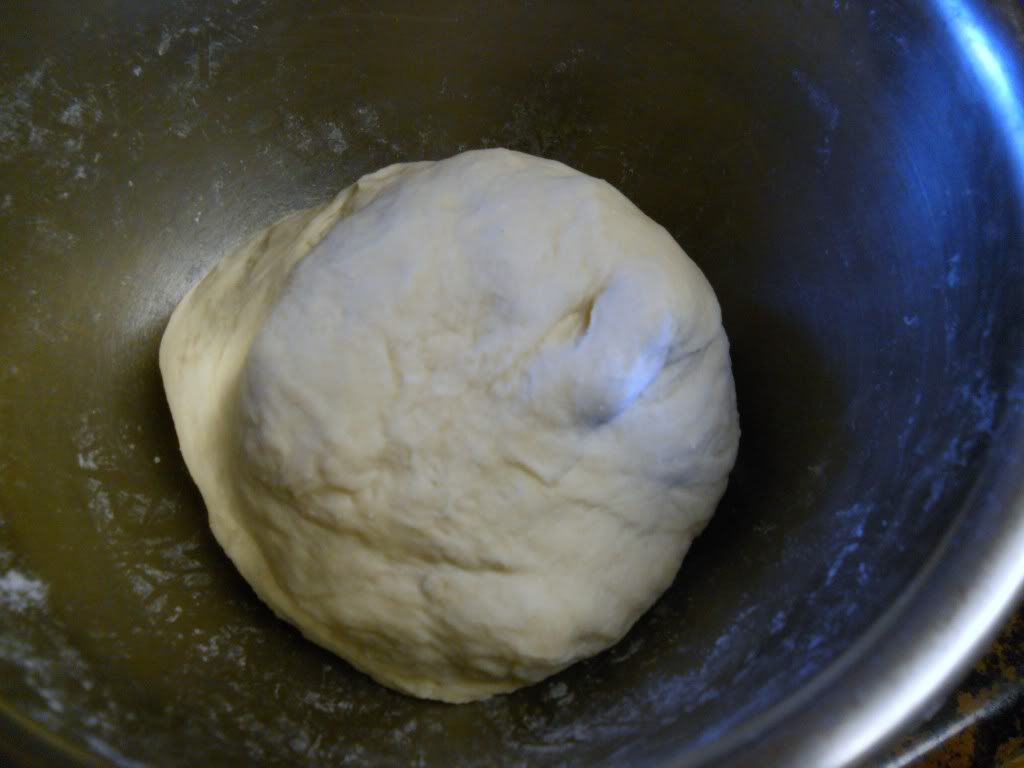 Sprinkle green onions on top of oiled dough.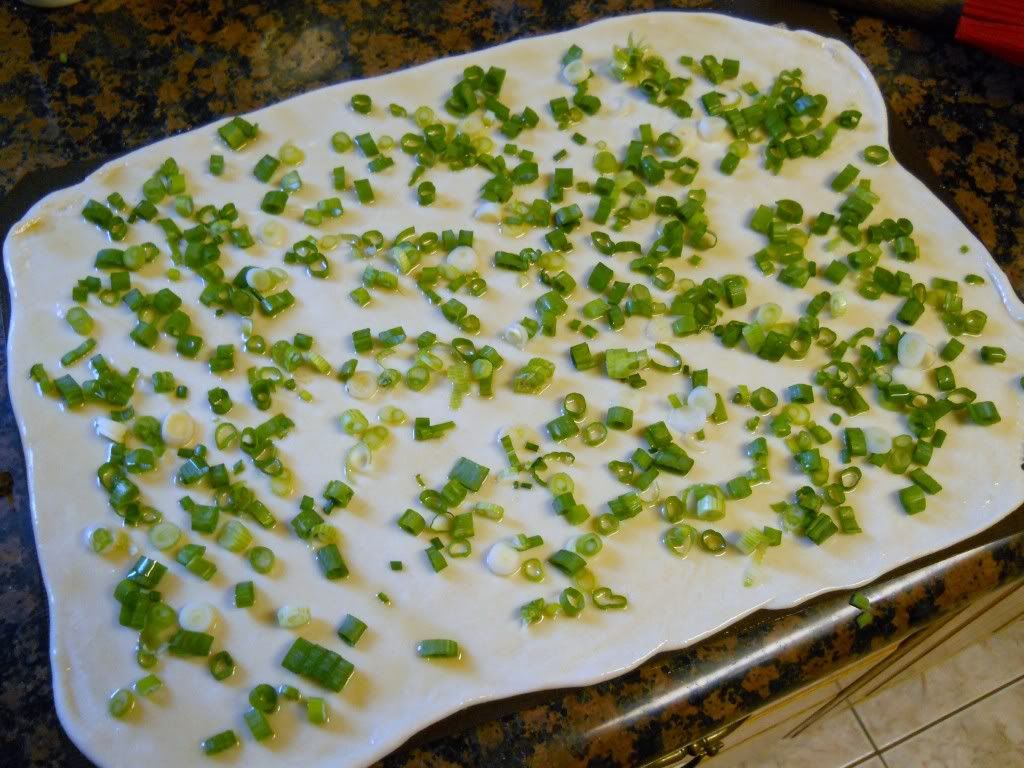 Roll it up and then flatten it.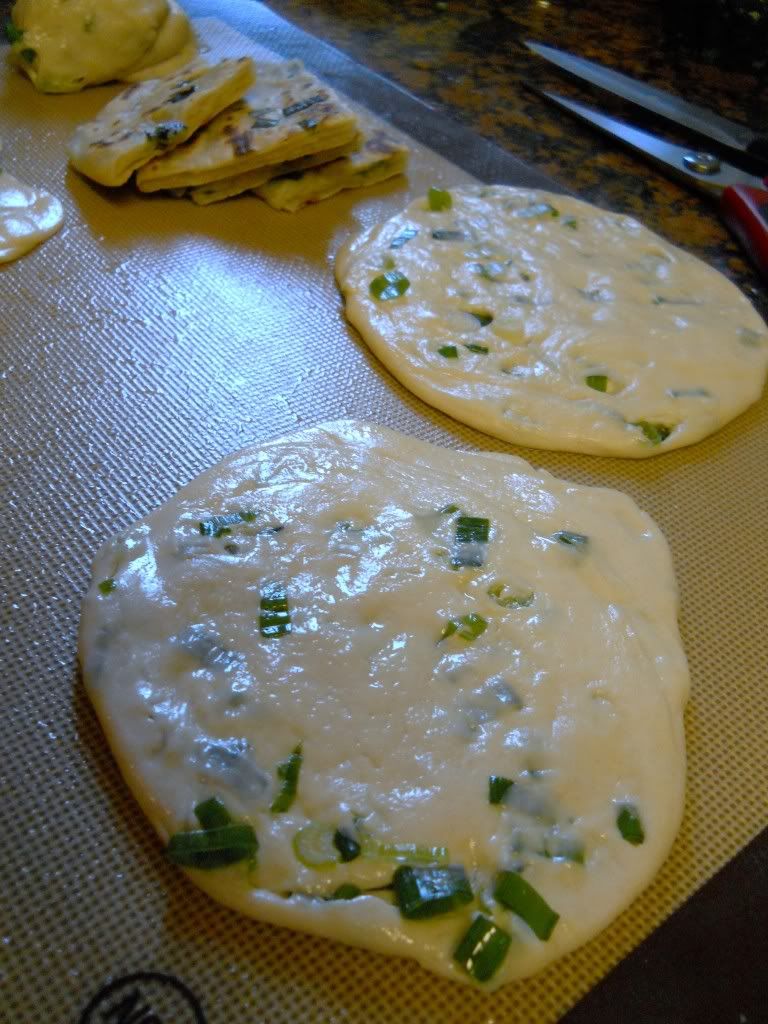 Cook on both sides for a few minutes.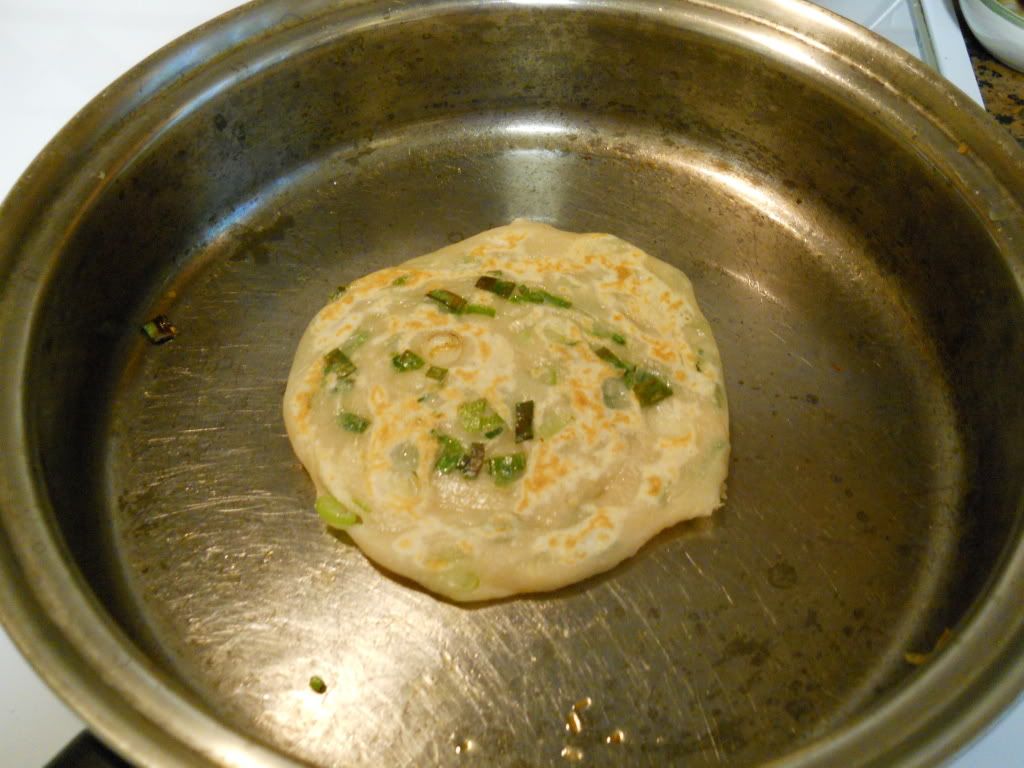 Then you're done. :) For detailed steps, please refer to Sunflower Food Galore.