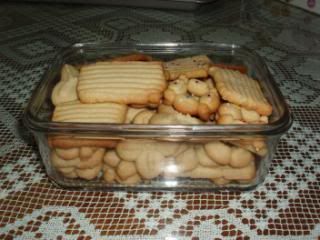 This cookie is an all time favorite in my family. I made them for Christmas before, and when my cousins came over, one of them loved these cookies. The next time he came over to my house he even requested that I make some for him. Sadly I wasn't able to bake any for him because I was busy with my school work. However, because tomorrow is Memorial Day and our families are having a family gathering, I made some cookies today to bring to his house tomorrow. I love how baking brings your loved ones happiness.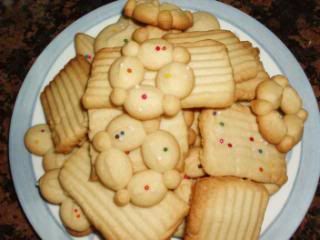 Not only are these cookies well-loved, but they're also pretty to look at. The hassle is cleaning up, but I think these cookies are worth it.
Pressed Sugar Cookies Recipe

Too bad I won't be able to post it on my blog. I did make a few changes to the recipe, however. What I changed was reduced the amount of butter to 1 1/2 sticks (3/4 cup) and the one cup of sugar to 3/4 cups of sugar. This way the cookies can be a little bit more healthy, albeit not much. The dough was at the right consistency.
Mixing the ingredients together is simple and quick.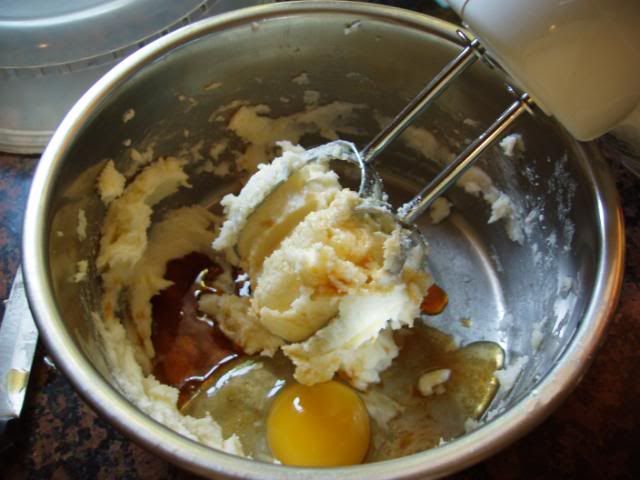 The texture was very smooth.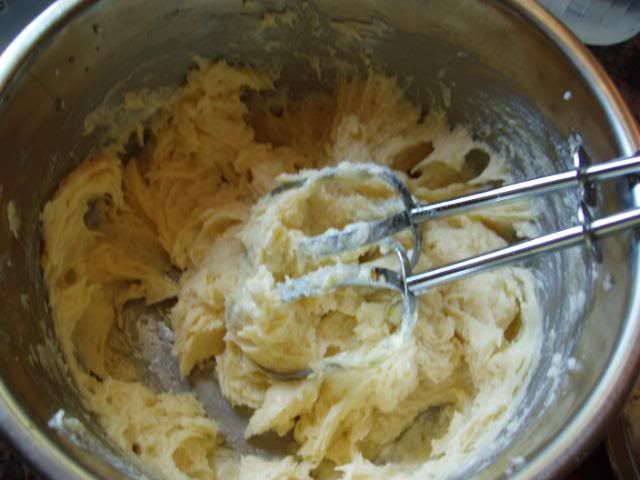 This picture reminded me of snow. :)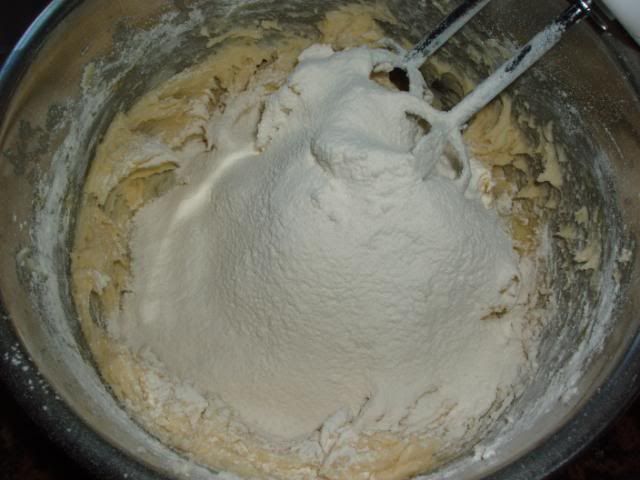 This is what the dough should look like.
Here
's my cookie press.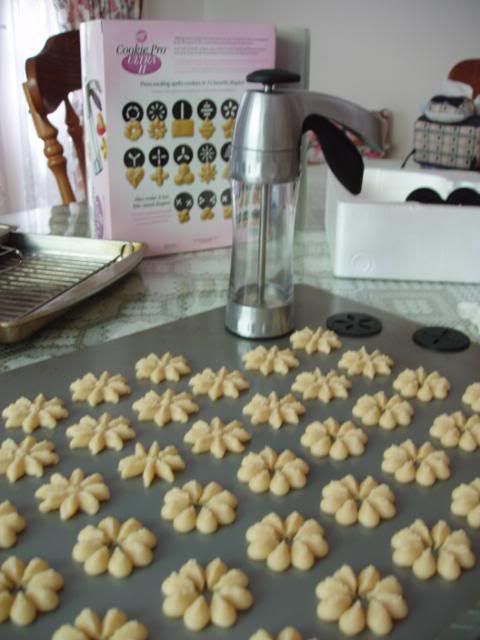 Tons and tons of cookies.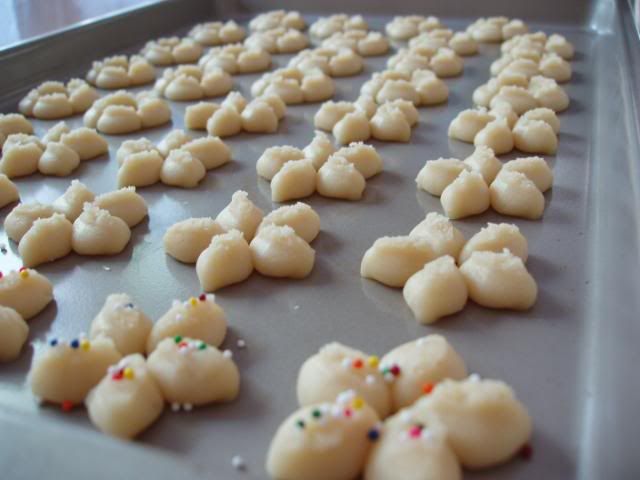 Sorry the pictures are so big, I uploaded them at this size and didn't find out until later, but was too lazy to reupload them.
My cookie press is very easy to use. When I was first deciding which brand and which type to buy, I was a bit nervous. After reading all those negative reviews about handles breaking off or something cracking, I wasn't sure which press would be better. Then I received this coupon from Michael's or Joanne's and my mom helped me buy this one. I think this press is worth the money and so far nothing bad has happened to it. Just make sure that your dough isn't too stiff, otherwise that might cause the press to break.
Variations:
Way healthier option is to reduce butter to 1 stick and sugar to 3/4 cup. This was what I accidentally did one time. I discovered that the dough wasn't sticking together, so I added milk in intervals until it formed one piece. The texture was crunchier (harder), but way healthier.
Here
is another recipe that is similar to this one and I hope to try it out soon.
Update: So yesterday was Memorial Day and I brought these cookies to my family's friends' house and everyone loved these cookies. I also brought some to my cousin's house (he lived nearby to the family friends' house) and he was soo, soo happy when I gave these to him. He was all smiles when he saw the cookies which made me happy too. These cookies are well loved by everyone. So if you're looking for a cookie to bake, you should bake these.