I love making scones. I don't like how much fat they have because it's scary, but I have to admit, they taste really good. I made my first scones ever by using my Williams-Sonoma Sweet Treats cookbook. One of the blogs that I am following is Baking Bites, and if you aren't following it now, I recommend you to follow it. There are a plethora of recipes on that site that you will love. While browsing through the recipes, I happened to chance upon this scone recipe which, coincidentally, is exactly the same as the recipe from my Sweet Treats book. The only differences were the blueberries, lemon juice, zest and glaze. The proportions are all the same, but instead of blueberries, dried cranberries were used, and instead of milk, heavy cream is used.
Dry ingredients being mixed together.
Sugar is added.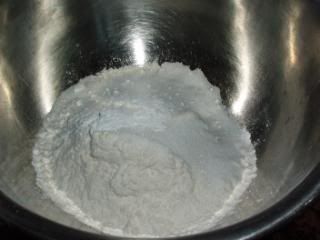 Get the butter ready.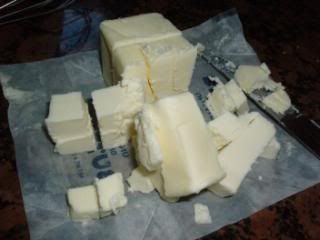 This time I used evaporated milk instead of heavy cream and milk. The evaporated milk was leftover from the egg tarts; I had just the right amount left. :)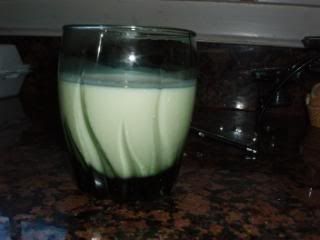 Butter is about to be incorporated with the dry ingredients.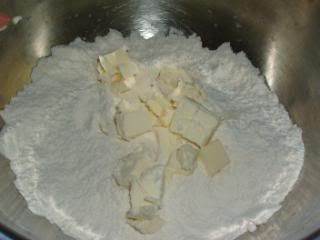 Dough after evaporated milk has been added.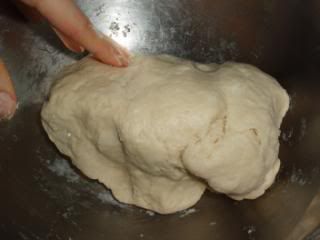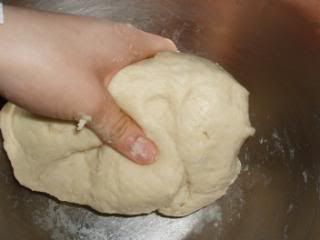 Crasins.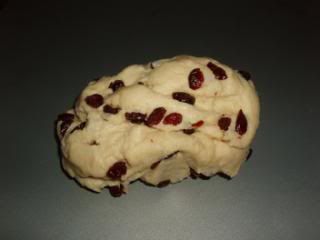 Dough is rolled out into a rectangle...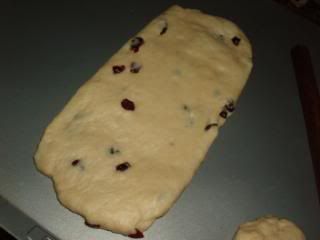 then cut into pieces diagonally.
After baking.
Oopsies, accidentally burnt the bottoms. :) That always happens to me.
Right side up.
The texture of this type of scone.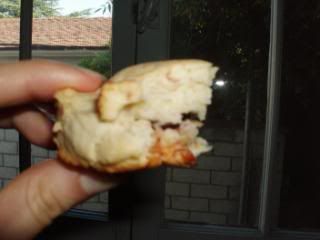 Notes:
If the dough is still not totally smooth, add a bit more milk/heavy cream or w/e it is that you are using. If you add too much heavy cream to it, the scones will be burned easier when baking.
The milk/evaporated milk will result in a more bread like scone while heavy cream will make for a richer and a "crispy" crust.
I bake my scones at 375 F or less b/c of my oven, however, I need to extend the baking time to make sure the middle is cooked through.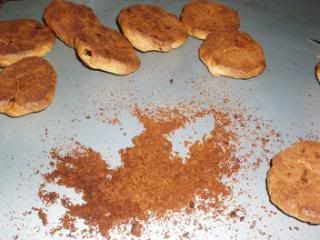 Round scones with too much heavy cream = burnt bottoms, yes I know, again. :)
I also shape my scones into triangles or circles, it's personal preference.

Lemon Blueberry Scones
2 cups all purpose flour
1/4 cup sugar
2 tsp baking powder
1/4 tsp salt
6 tbsp butter, chilled
3/4 cup milk
1/4 cup fresh lemon juice
1 tbsp lemon zest
1 cup frozen blueberries
Preheat oven to 400F. Line a baking sheet with parchment paper.
In a large bowl, whisk together flour, sugar, baking powder and salt. Cut butter into 6-8 chunks and add to flour mixture, tossing to coat. Using your fingertips, rub the butter into the flour until mixture is sandy and butter is well distributed, with no pieces larger than a big pea.
Add in milk, lemon juice and lemon zest and stir until dough comes together.
Either keeping the dough in your mixing bowl, or turning it out onto a lightly floured surface, knead dough for about 1 minute. Flatten dough and add blueberries. Knead gently for 30-60 seconds to distribute them. Divide dough into two balls and press each into a disc about 3/4-inch thick. Use a knife to divide each disc into quarters and place scones on prepared baking sheet.
Bake for 17-22 minutes, until scones are golden brown.
Lemon Glaze (optional)
1 tbsp lemon juice
1/2 cup confectioners' sugar
Whisk glaze ingredients together until smooth, then drizzle over still-warm scones before serving.
Just to clarify, I always check the blog's copyright rules to make sure that it is ok to post up the recipe on my blog. Posting up a recipe on x3Baking makes it easier to look at it.
Enjoy!