I haven't felt like blogging recently, but I still bake a lot. So now I have lots of posts that I still need to write. Anyway....
I wanted to try replicating this Chinese supermarket's mantou because I really like their mantou's texture. It's soft and you can eat it layer by layer. I always love peeling off the mantou skin and eating that first before peeling off layers of the mantou and eating it bit by bit. Is that weird? :D So because I wanted soft, layered mantou, I tried making wheat mantou again by adapting the recipe I previously used.
Sorry the picture is a bit washed out.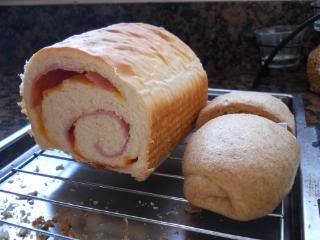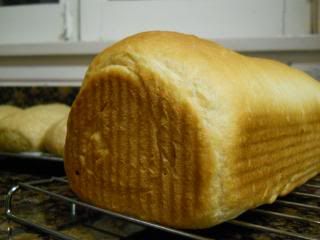 My bread tin has some grooves, so the bread has these cool looking lines.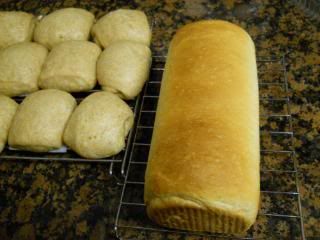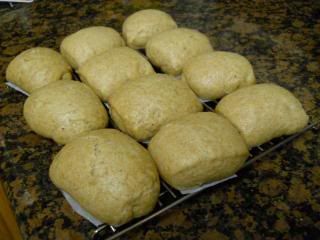 Looking back at my previous bread loaf, I noticed that my swirl wrapping is improving. :)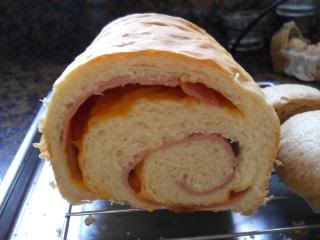 Here the breads are rising.
I used my pullman loaf tin for the second time! It made my bread look taller than usual. I can't wait to use it again.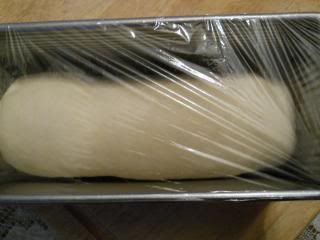 With the mantou recipe I tried last time, it produced a crumb that was too tight for me to be able to eat it layer by layer, so I decided to remake the mantou using different flour proportions. I added all purpose flour and decreased the amount of whole wheat flour. Now I'm wondering if the supermarket just uses white whole wheat flour instead of whole wheat flour....
This time, the mantou indeed was softer and looser in texture. I let them rise even longer because I like soft breads, not dense ones.
Here's the recipe for the
mantou
. If you don't like the strong, hearty flavor of wheat, substitute some of the wheat flour with all purpose flour.
I also made the basic ham and cheese bread on the same day, it's basically family favorite now. (Not including my brother, he didn't even want to taste it. He doesn't like eating toast. I couldn't sway his decision.)
Here are the previous basic
bread
posts
.