Recently, I always want to revisit the old recipes that I have tried and wasn't 100% satisfied with the results. I want to remake several things in hopes that I will be successful. So one of the recipes I revisited was the sour cream pound cake by Von. The cake tasted delicious, but it did not look as delicious as Von's because mine had humongous holes in it.
So I tried it again, baking it in a 8x4 inch pan and I was extra careful to avoid over mixing the batter. I didn't over mix it terribly last time, but just enough so that I was left with big holes. This time, I succeeded! The holes definitely aren't as big as last time's.
After
Okay, fine there still are lots of holes, but the first time's were huge.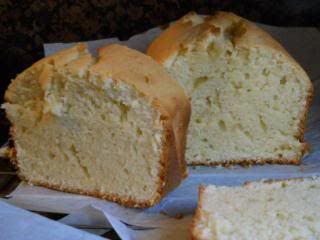 Before
Batter and lined pan.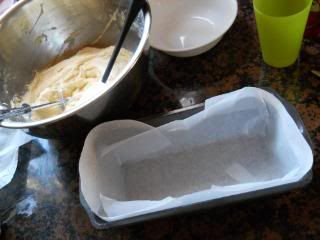 I line my pan by tearing a rectangle sheet of parchment paper and then cutting 4 long slits so that I can place it in the pan.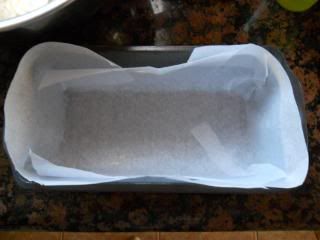 Smoothed out batter.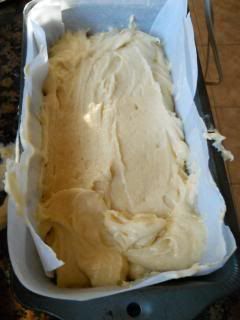 Tada!
Now a time of suspense, time to check for holes.