A while ago, I saw this recipe on
Kitchen Corner
, then I saw it again on
Honey Bee Sweets
and
Happy Home Baking
. I didn't make it before because I didn't have a pullman loaf tin, but now I do. I got a pullman loaf tin on Amazon for only $23! I think that it is a really good deal in the US because usually these loaf tins cost around $60 or more, what a rip off! Well, I'm really happy that I was able to get this loaf tin at $23 because now it went back up to $30. The first bread I made using this loaf tin was none other than then chocolate chip swirl marble bread.
The first time making this, I thought it was pretty successful. It took quite a while to proof the bread, but it was worth it. It turned out as soft as bakery bread and I was pretty happy with the results. Because the original recipe was made for a smaller loaf tin, I will increase the ingredients next time so I can get a taller loaf. Also, I will work on my dough shaping skills because my swirl was a mess. In fact, some slices didn't even have a swirl.
For the recipe, please refer to the links I posted above.
Chocolate Chip Swirl Marble Bread
Making the roux for the dough. I think it's pretty similar to tangzhong.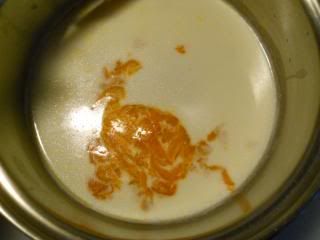 Finally, the cheese and milk come together!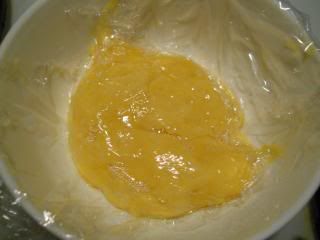 The plain dough with cc.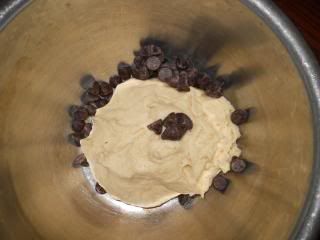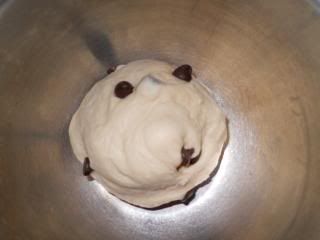 After proofing.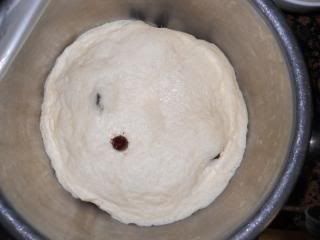 The chocolate dough, before and after proofing.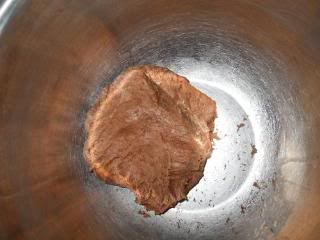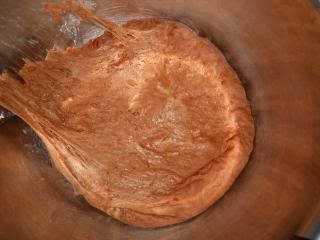 Both doughs rolled out...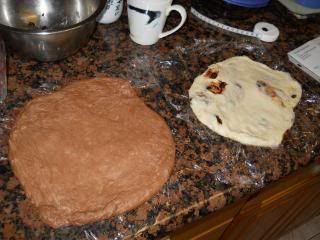 and placed on top of each other.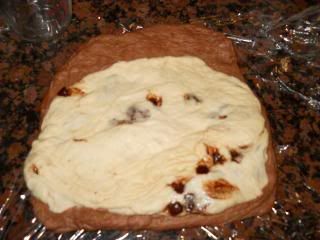 Then rolled up swiss roll style.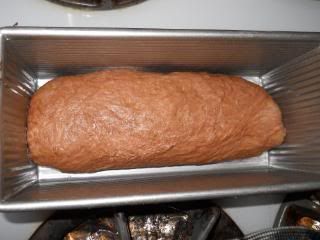 Lid covering the pan. Btw, I oiled the loaf tin for safety precautions.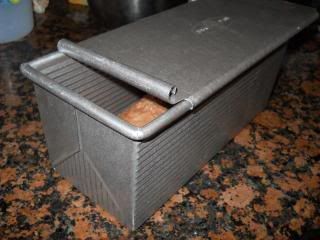 Done baking!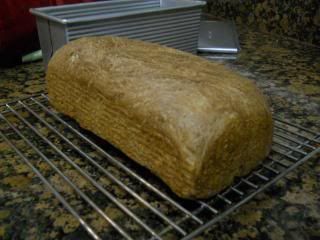 I was a bit sad that it didn't get to the top.
Cross section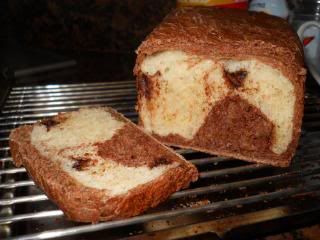 Texture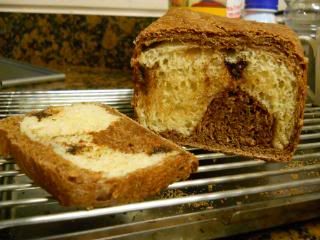 Sorry the pictures are repetitive, I just couldn't decide which ones to use.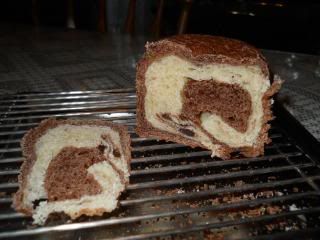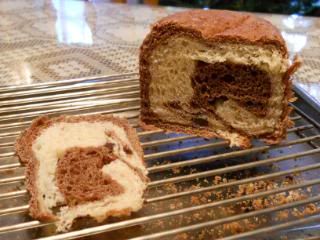 It just shows how drastically different pictures can be with various camera functions.
P.S. I used a bread machine. It was too cold that day and I baked this on a school day. I'm so glad I'm a senior in school now.