I invited my little cousin J to bake with me yesterday. 12/23/10 After oscillating between several different recipes, I decided that we should make cheesecake brownies together. I found the recipe on
Bun In My Oven
, who got it from David Lebovitz. It took us forever to melt the butter and chocolate, but luckily, the rest of the steps were a breeze.
This is the 2nd time that I have used a David Lebovitz recipe; I like his chocolate and cheesecake recipes a lot. These brownies are just as good as his
black bottom cupcakes
. The brownies were a bit too sweet for me, but I thought that they went together very well with the cream cheese. The rich filling melded very nicely with the chocolaty brownie.
My brother rated it a 9.6. The .4 was taken off because of the not crunchy enough sides. I always ask my brother for a rating after he tastes the baked goods. :) A 9 or above is definitely a good score.
Cheesecake Brownies
Slightly adapted from
David Lebovitz's
recipe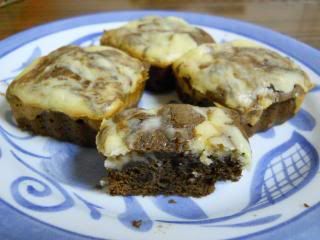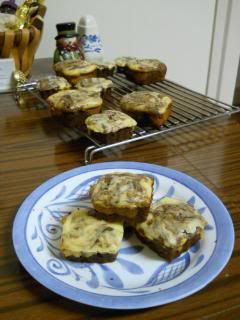 Ingredients
Brownies
6 tablespoons (85g) unsalted butter, cut into pieces
4 ounces (115g) semisweet chocolate chips
2/3 cup (110g) sugar
2 large eggs, at room temperature - I used a warm water bath
1/2 cup (70g) flour
1 tablespoon unsweetened cocoa powder
1/8 teaspoon salt
1 teaspoon vanilla extract
1/4 cup (40g) mini chocolate chips
Filling
8 ounces cream cheese, room temperature
1 large egg yolk
slightly less than 5 tablespoons (70g) sugar
1/8 teaspoon vanilla extract
Preheat oven to 350*F and prepare a 9x9 inch square pan by lining it with parchment paper, greased foil or by just buttering/greasing it. I used two square tin trays for little brownies. Melt the butter and chocolate chips in a saucepan on low heat. Keep on stirring until the mixture is smooth.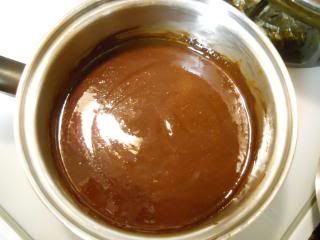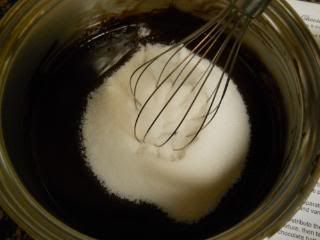 Turn off fire and beat in the 110 grams of sugar and then the eggs.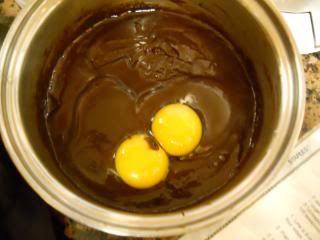 Add the flour, cocoa powder, salt and mix into the chocolate mixture.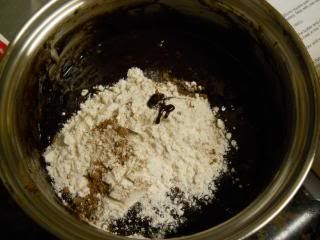 Next, mix in the vanilla and mini chocolate chips.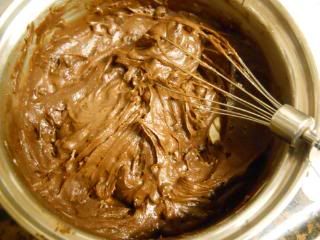 Pour batter into square pan, or in my case, spoon batter into small square cavities.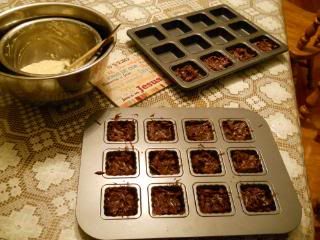 In a medium bowl, beat the room temperature cream cheese, egg yolk, sugar and vanilla extract until smooth.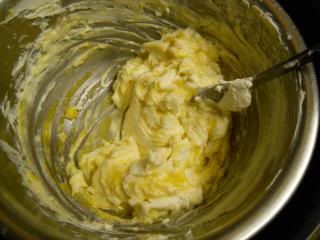 I was lazy and didn't bother taking out my hand mixer.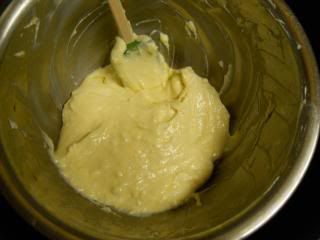 Plop spoonfuls of the cream cheese mixture onto the brownie batter. Using a knife or spatula, swirl the cheesecake mixture and brownie batter, like you would a marble cake.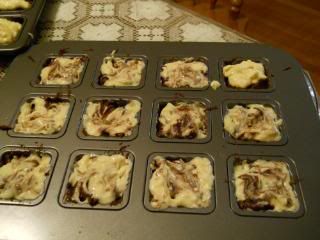 Bake for 35 minutes or so. If you are using a tart pan or square tins, make sure to check the brownies before the allotted time. Brownies should be set when they are done.
Cool in pan, before taking the brownies out and serving. They're great with a glass of cold milk.
These may last for a couple of days in an airtight container. I had to leave mine in a food container before I had the chance to give them out. Also, I froze one and it still tastes good after a period of time.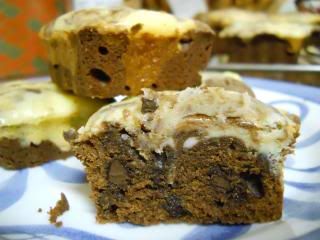 Enjoy!