I made these cookies as a snack that me and my friends could enjoy at my school's senior movie night. All the seniors who wanted to could go to the big gym, get free tacos and enjoy the movie Up. I never watched it before, so I was very excited. The movie was soooo cute! It was just like watching it in a movie theater, except there were echos so I couldn't understand what they were saying sometimes. :/ hahaa
It was the best school night ever because I usually don't hang out with friends on a school night.
Giant Double Chocolate Chip Cookies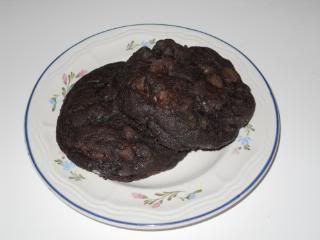 Recipe from
Annie's Eats
This recipe was rated a 9.3 by my brother and received rave reviews from my friends. My brother said that it should be even sweeter because the chocolate powder was dark enough to overpower the sweetness of the cookies and was a bit bitter. It should also be smaller, according to what my brother said. Personally, I thought it was just right.
This is a really big cookie with deep chocolate overtones, lots of chocolaty flavor that chocolate fanatics will enjoy. Moist and soft, it resembles a brownie in a form of a cookie. It will satisfy anyone's chocolate craving and maybe even leave you drooling for more. :)
Portion out dough to four ounces each.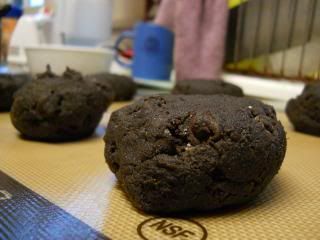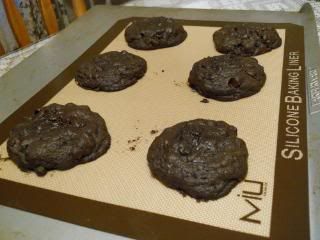 Baked.
Cooling on racks.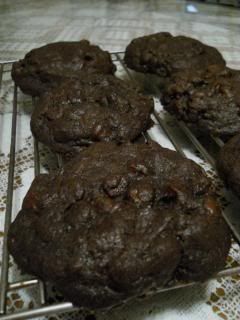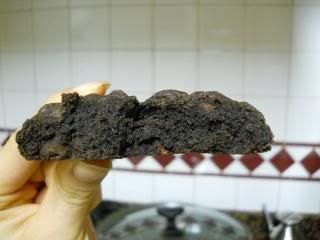 Soft and moist.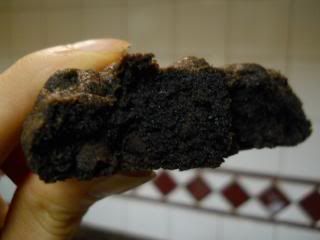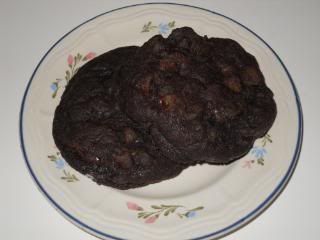 Baked March 2.