When I first saw these on
Dodol&Mochi
, I was intrigued. Her muffins looked moist and chocolaty; they also used sour cream! I think the sour cream was main reason why I made these muffins. Whenever I get sour cream, I always end up with a tiny bit left over that I don't know how to use up. So this post came out at the right time.
I would say the muffin is good. I thought that it was a bit oily though. The texture was nice and it reminded me of the chocolate muffins I made previously with the recipe from Cookie Madness. I just didn't like how oily it was because when I held the muffin and took my fingers away, I could see my fingers glistening with oil. What a contradiction right? I like to bake, but I don't like oily things. I have nothing against this recipe though. Something to take note of, my muffins look very different from Pei-Lin's muffins, so maybe it's something that I did?
Sour Cream Chocolate Muffin
Recipe from
Dodol & Mochi
I made 8 muffins.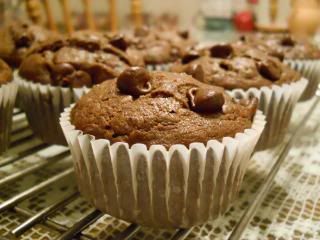 This one has a nicer dome. I don't know why, but my muffins don't look as moist as Pei-Lin's? :(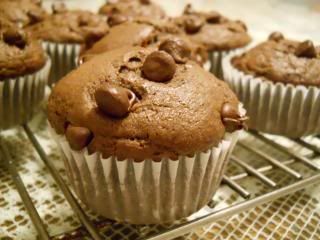 Ingredients
(A)
120 g all-purpose flour
15 g natural cocoa powder
½ tsp baking soda
(B)
25~35 g granulated sugar
50 g brown sugar
1 large egg – at room temperature
75 mL sour cream
45 mL heavy cream or milk (I used milk, I just measured out 45 grams)
55 g melted butter or neutral-flavored oil e.g. vegetable, canola, or corn oil (I used vegetable oil.)
60 g bittersweet chocolate chips (I just used as many as I wanted - semisweet)
Enough bittersweet chocolate chips – for topping (Same as above)
Please refer to
Dodol&Mochi
for the detailed instructions.
Dry Ingredients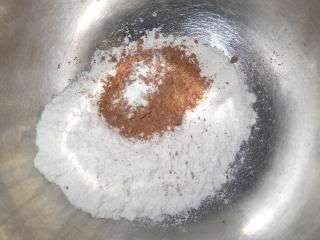 Wet Ingredients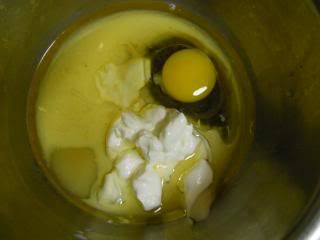 After mixing the wet ingredients.
Fold in the dry ingredients.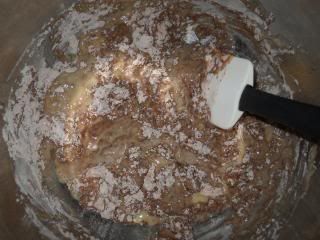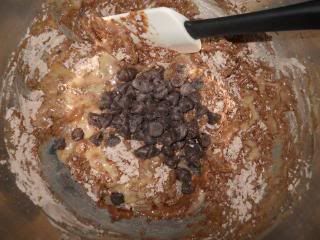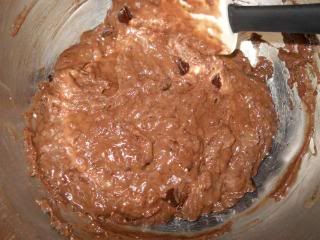 Pour batter into cupcake liners.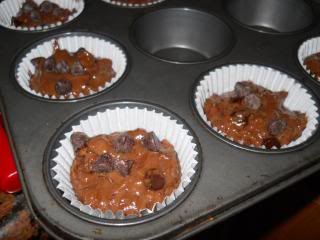 After baking.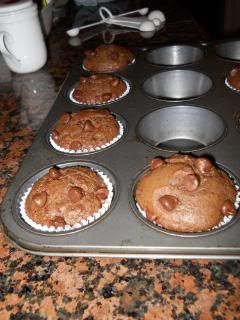 11/2010