On July 12, I made marble cake for my cousin's birthday. I was lucky that the cake turned out okay. Recently, whenever I make cakes they always fail. Oh well, it's because I never made cakes from scratch until now. I got the recipe from a book I checked out at the library. I love looking at Chinese cookbooks, but sadly b/c of my limited Chinese reading skills, I can only understand the translated ones. I wasn't able to take a picture of the cross section because I gave it away, but I did take a picture of it in a loaf. The cake was very squat though, I guess I should have used a smaller loaf pan.
Update: I made this cake again a week/weeks ago. Time is passing so quickly that I lose track of it.
Marble Cake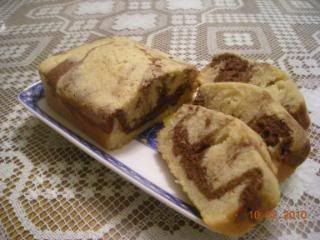 Recipe from International Baking Delights by Lee Hwa Lin
Instructions rewritten for better understanding
Serves 10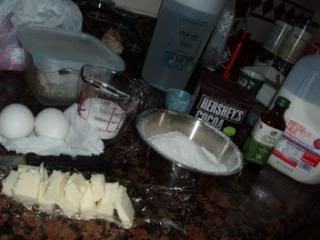 Ingredients
2 eggs
3 tbsp of milk plus 1 tsp of milk
1 tbsp cocoa powder
95 grams butter/margarine (I used butter)
100 grams sugar, a little less than ½ cup
2 tsp vanilla extract
113 grams cake flour (I substituted with ¾ cup all purpose flour take out 1 ½ tbsp of it and add 1 ½ tbsp of cornstarch
1 tsp baking powder
Preheat the oven to 350*F. Line a 4 by 7 inch loaf tin with parchment paper or grease the tin.
Cream the butter and sugar in a large bowl. Add in the vanilla and the 2 beaten eggs. Mix until uniform in mixture and the batter looks light and fluffy, this will take around 3-5 minutes.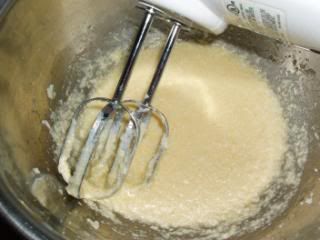 Butter and sugar creamed together with eggs added in.
Sift the cake flour and baking powder. Add the flour mixture into the large bowl and beat it in, until there are no more traces of flour.
Texture of batter after flour is added in.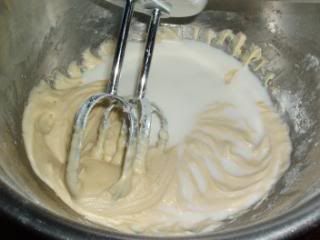 Add the 3 tbsp and 1 tsp of milk, mix until incorporated.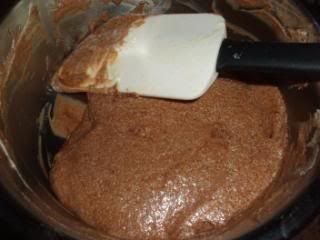 Take out 1/3 of the cake batter and put it in another small bowl to mix the 1 tbsp of cocoa powder. Just mix it in with a spatula so that there are no more traces of cocoa powder.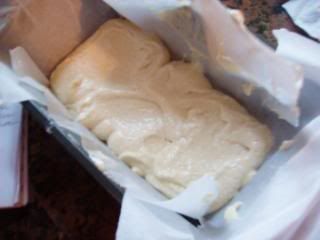 Pour in ½ of the vanilla batter into the loaf pan, smooth out the layer with a spatula. Add the chocolate batter, all of it, and smooth it. Repeat with the vanilla batter. Using a knife, make swirls in the batter to marble the cake. Bake for 35 minutes and cool on rack.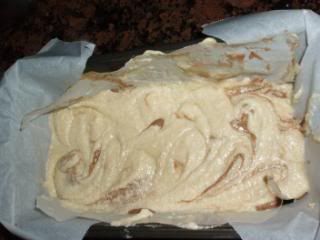 2nd time
Finished!
1st time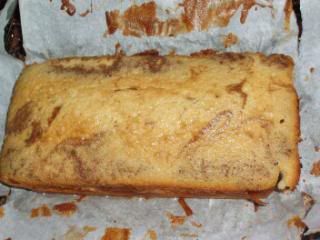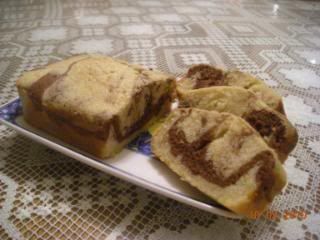 The cake was pretty buttery, but the texture was really nice. Maybe this cake can be classified as a butter cake too.