I remember my mom buying a huge box of healthy choice fudge bars from Costco. They were really good, but after eating a lot of the bars my brother and I both got sick of those popsicles.
Well I totally forgot about eating those from a long time ago until I saw
Nicole
from Baking Bite's recipe for homemade fudgesicles.
The finished product was addicting. And I, the person who is trying to eat healthier, couldn't resist eating a whole popsicle. True, these aren't that big, but they have a really high sugar content. That is a bit scary, but they were worth it! The fudgesicles were really easy to make and they were so good that my parents were fighting over the last few bites. It was a pretty funny sight. I smile just thinking about it.
The following recipe is from Baking Bites and I found that it was ok to paste the recipe on my blog, so here it is. Thanks Nicole.
Homemade Fudgsicles
Recipe from
Baking Bites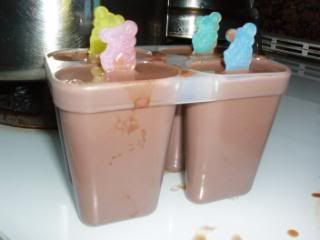 Aren't the molds so cute? I halved the recipe and made 4 because I wasn't sure how it would turn out.
2 cups low fat or skim milk (I used whole milk)
1/2 cup cocoa powder
2/3 cup sugar (I think I reduced the sugar a bit, I forgot)
2 tbsp corn syrup or agave syrup (I used corn syrup)
1 tsp vanilla extract
In a medium saucepan, combine milk, cocoa powder, sugar, corn syrup (or agave syrup) and vanilla extract. Bring to a simmer, stirring frequently, and cook just until all of the sugar and cocoa powder is dissolved. Pour hot mixture into popsicle molds and freeze overnight, or until solid.
Makes 6-8 large popsicles (depends on the size of your molds)
Dry ingredients.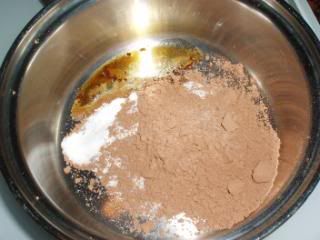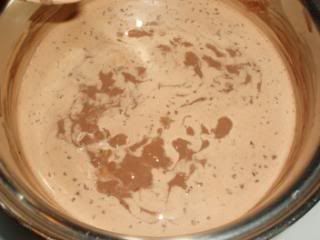 Stir, stir and stir.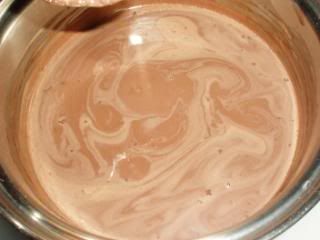 It was done. :)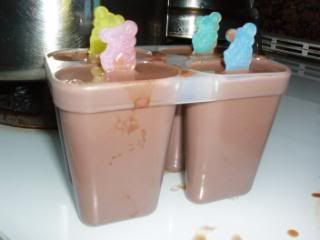 Pour in molds.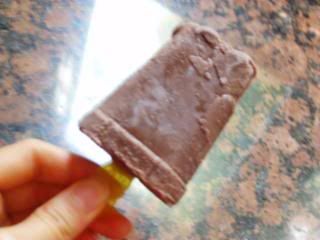 They look hard, but in reality, they were nice and "soft".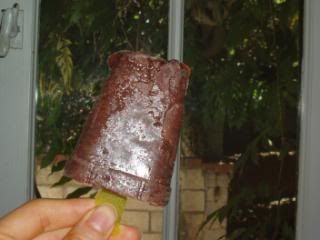 There was a bite, but it wasn't too hard or too soft, just right. Not like an ice cube at all.