I am finally done writing my cream puff post. I have been very busy with school and all the other stuff I need to do. Like I mentioned in my last post, I made these puffs during the summer. However, I was too lazy to write a post until now.
I got the recipe from
My Buttery Fingers
. Her puffs looked so beautiful and delicious that I knew I had to try the recipe. Wendy said that it was as good as Beard Papa's. I agree, these puffs were pretty good. The chocolate cookie crust made these puffs hard to resist. Sadly, I wasn't able to make the pastry cream from scratch because I also made
tuna heart buns
on the same day and by the time I finished I was too tired. So instead, I made instant vanilla pudding for the pastry cream. Now, that won't compare to real pastry cream so one day I will have to try making these again.
Cookie-Topped Cream Puffs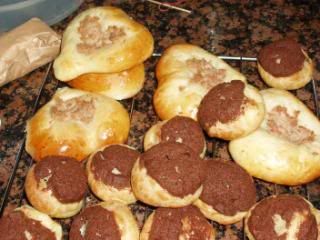 Here are the flours.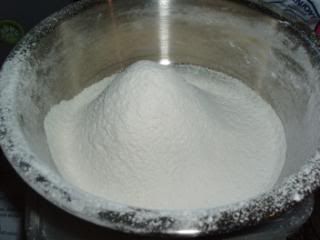 Melt the butter with water, sugar and salt.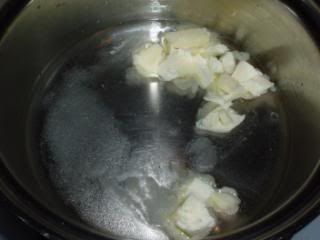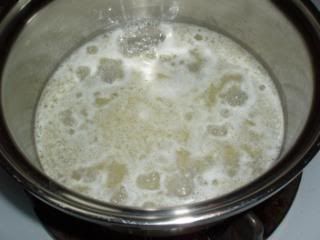 Add in the flours and mix.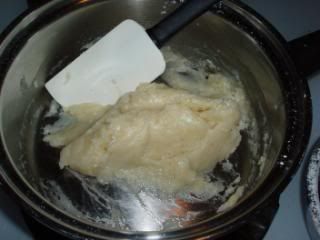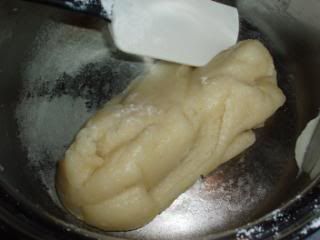 Add in egg slowly.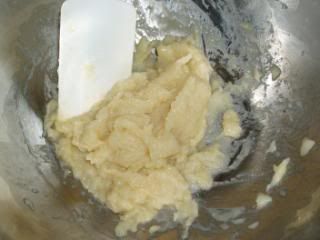 Continue mixing until it becomes like this.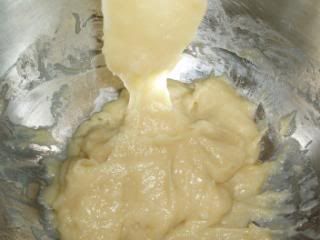 Place dough in bag.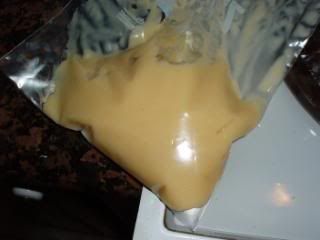 Cut off that little corner. It's better to leave a little space so you won't touch the dough with your scissors.
Here's the cookie topping.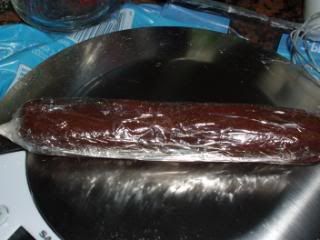 Very easy to make.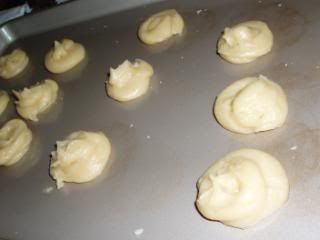 Little mounds of dough.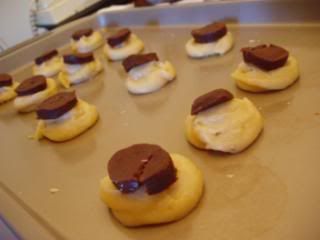 Place cookie topping on the dough.
Bake.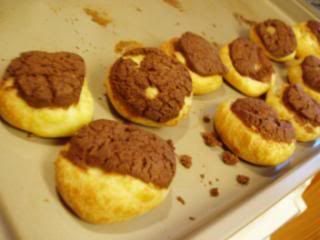 Finished baking.