I wrote this long post about these muffins and then I found out blogger crashed. I don't feel like repeating everything I said, so I'll just give a basic review. The muffins were good, but they weren't what I was looking for. I really like this mini chocolate chip muffins that are super moist, with the chocolate chips just melting in your mouth. This type of muffin is the one found in Costco. So when I saw this recipe, I was really hoping that the muffins would turn out like Costco's mini cc muffins. However, these are still good muffins. They're very good for beginners, because all you have to do is gather the ingredients and mix.
Chocolate Chip Muffins
Recipe
from
Cooking During Stolen Moments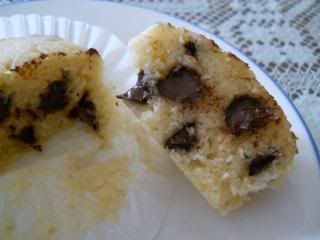 I added a little less than 1 cup sugar. I was able to make 2 dozen muffins.
Mix the wet ingredients.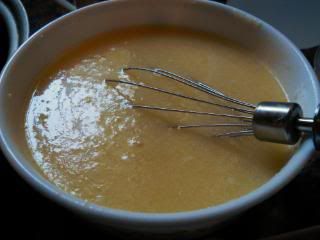 Mix the dry ingredients.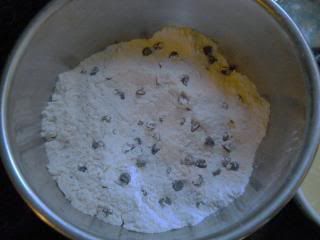 Mix together.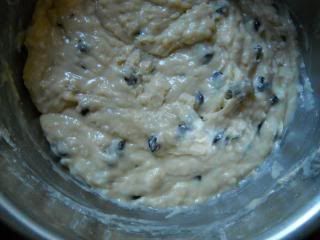 Distribute the batter evenly.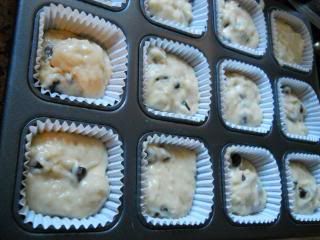 Bake.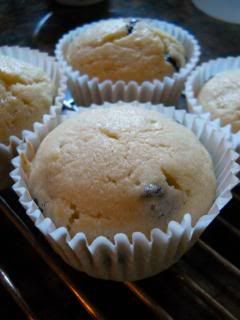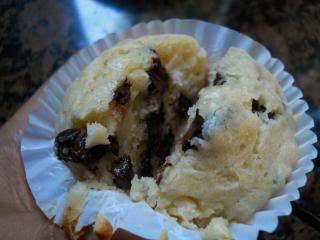 I'll be submitting it to
Aspiring Bakers #7 – Chocolate Delight (May 2011) hosted by DG from Tested and Tasted