When I first got my baking book America's Test Kitchen Family Baking Book and flipped through the pages, I knew I wanted to try making these Boston cream cupcakes. I made it my goal to try out this recipe soon, but the amount of heavy cream made me too scared to make it. However, I bought some heavy cream one day because I wanted to make fettucine alfredo for my brother's lunch. I only made it once and was left over with a almost full bottle of heavy cream. I decided to make these after switching back and forth between making the real sized Boston cream cake, truffles, and these cupcakes. One of the reason is that these cupcakes are part of my senior project. :)
I haven't been writing any blog posts recently so I have to catch up!
These cupcakes were delicious! My brother rated them a pretty high score, but a whole week passed so I forgot what the score was. I think I might have cooked the pastry cream a bit longer than I should have, but I'm not sure. The cupcake's texture was really soft and a bit moist. Just right! I really liked it, so much that I felt like eating a few cupcakes. The glaze was just right too. I had leftover glaze and pastry cream. My dad really liked these too, he only got to eat two because I gave most of them away. After work he asked me if there was any more left, but sadly there wasn't.
Boston Cream Cupcakes
Recipe from the America's Test Kitchen Family Baking Book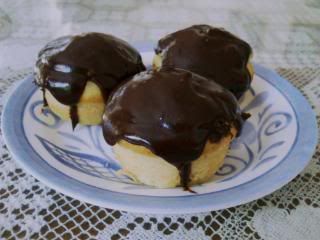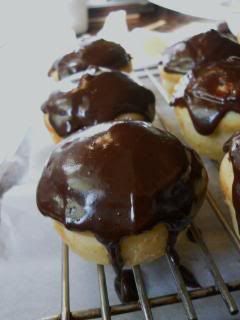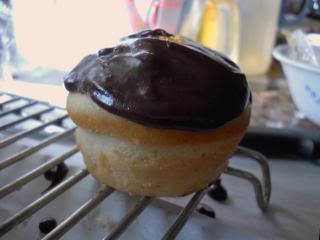 For the pastry cream, whisk together the sugar, salt and eggs.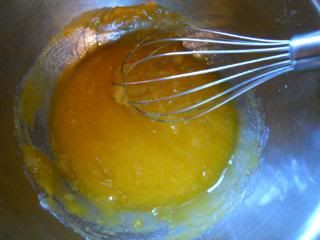 Bring the heavy cream to a simmer.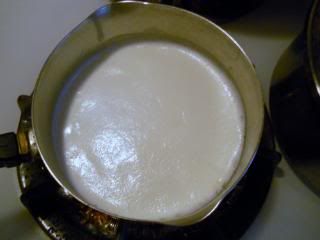 Then whisk in the cornstarch into the egg mixture.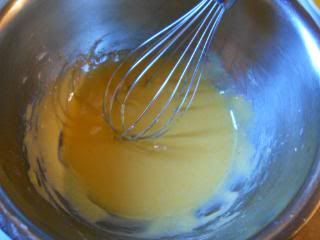 Then add a little of the hot cream into the egg mixture and mix, then just mix everything together and continue cooking it until it thickens.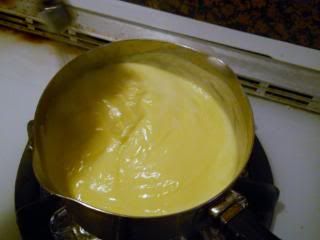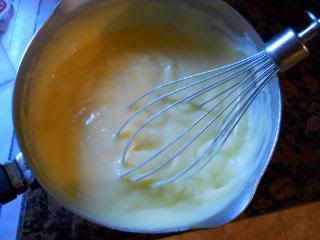 Add vanilla and butter to the pastry cream and whisk together.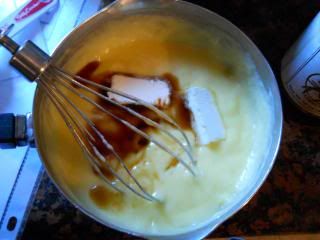 Cover with plastic wrap and refrigerate for 2 hours.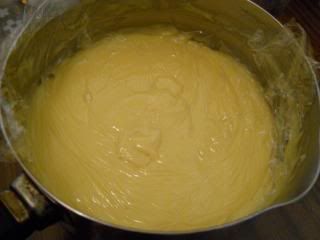 For the cupcakes, generously grease and flour the cupcake tin.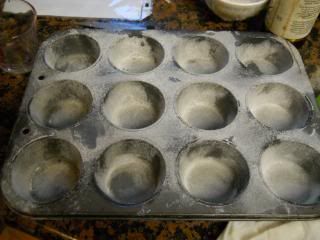 Whisk together the dry ingredients and then beat in the butter. (Yes, it's possible :) I was a bit skeptical, but it worked out.)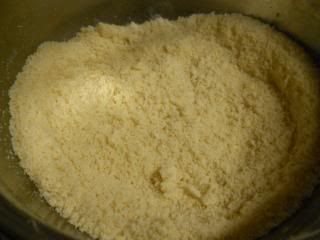 Beat in the eggs, one by one. Then add the milk and vanilla and beat until batter is fluffy.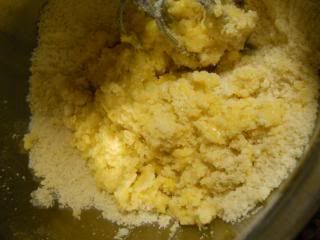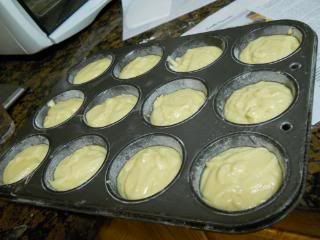 Bake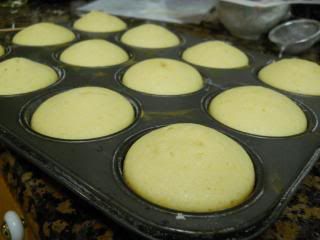 While the cupcakes are baking, make a glaze. The glaze will need to be set to the side and cooled for 30 minutes or so.
Holding a knife at around a 45 degree angle to the cupcake, cut out some cones.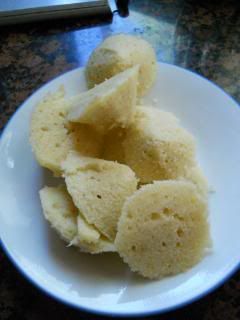 Slice off the tip of the cone so you're left with a thin top. Fill the cupcake with pastry cream and then top it off with the tiny "cap".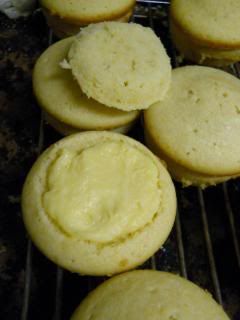 Glaze with a spoon.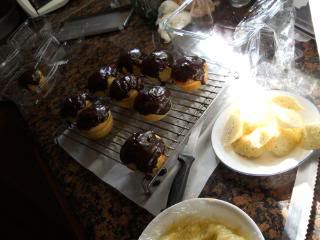 Enjoy!
You're probably wondering where the recipe is....
here it is
. I found it after searching for it online because I didn't feel like typing up a recipe. I have the same exact recipe in my book though. Here's another
link
, but with some different adjustments.
I'll be submitting it to
Aspiring Bakers #7 – Chocolate Delight (May 2011) hosted by DG from Tested and Tasted