These cookies have a nice flaky skin on the surface and a chewy interior, very nice for parties or any other event. I made them using the recipe from my
Williams Sonoma Sweet Treats
book.
Double Chocolate Cookies
Recipe from Williams Sonoma Sweet Treats book
Ingredients
8 ounces semisweet chocolate chips (Recipe called for bar chocolate, but I didn't have any)
1/3 cup unsalted butter
1/3 cup all purpose flour
1/4 tsp baking powder
1/4 tsp salt
1 cup or less sugar
2 large eggs, room temperature (I used extra large)
1 cup semisweet chocolate chips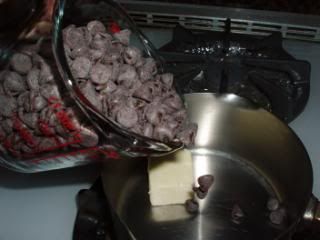 First, melt the chocolate and butter together in a saucepan over medium-low heat. Let the butter melt and be careful to keep the chocolate from becoming too hot. After the butter melts, turn off the heat and stir with a rubber spatula until the chocolate is totally melted.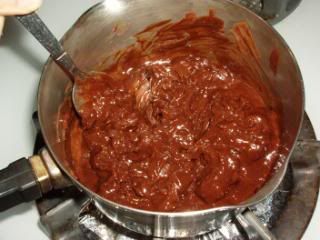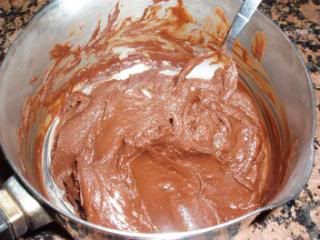 Whisk flour, baking powder, and salt together.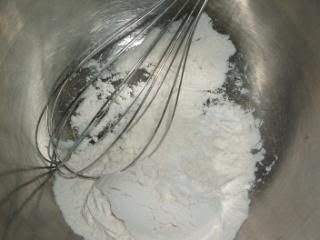 Stir the sugar and eggs together so that it is uniformly mixed. Add in the chocolate mixture and keep stirring until it all comes together.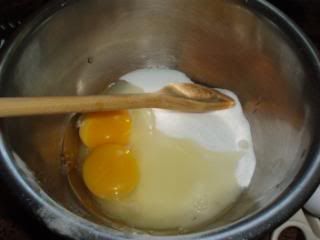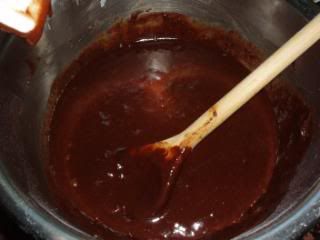 Add in half of the flour mixture and stir until there are no traces of flour and continue with the rest of the flour mixture. Add in the chocolate chips and stir again.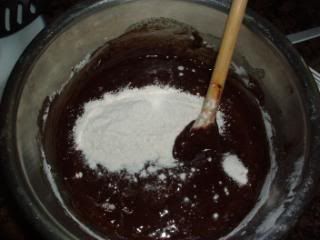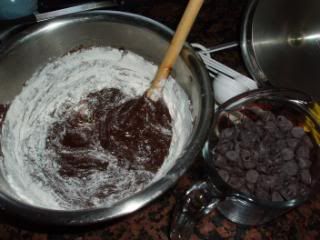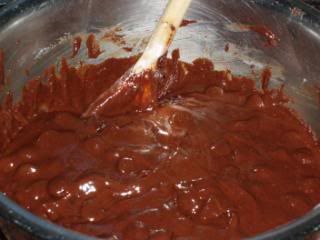 The dough needs to be firm, so leave alone for one hour.
Line baking sheets with parchment paper and scoop dough out with a tablespoon after an hour has passed or the dough has firmed up.
The tablespoons of cookie dough should be around 2 inches apart. Flatten the dough with wet fingers so it won't stick to you.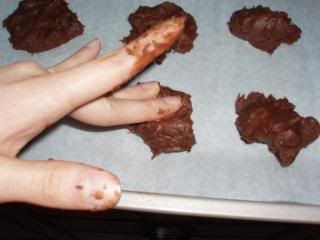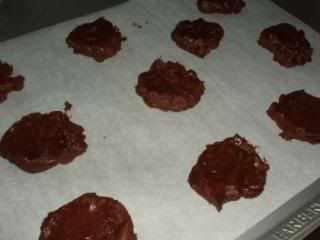 Bake the cookies at 350*F for 15 minutes. If you bake it too long, it will be dry.
Cool cookies on wire rack, around ten minutes.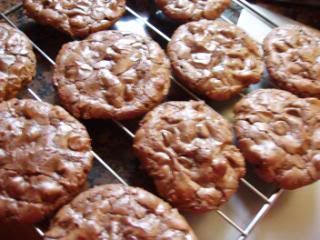 Bake cookies a sheet at a time.
Makes 24.