So during the summer, I had to take Economics and Government for credits in order to graduate from high school. I didn't enjoy taking Govt, but I did like Econ, especially when we had a project where we had to become entrepreneurs and create our own product. Upon hearing about this project, I wondered if I could bake something and "sell" it. I asked my teacher and he said that I could do it. So the product was chocolate crinkle cookies. I made around 37 of them. They were the size of the circle you make with your pointer finger and thumb. After I presented my project, the cookies were passed around the class and not many people ate them. I was still left with around half the cookies when they were passed back to me. However, out of the people who did eat the cookies, many people were saying that they liked the cookies very much and others even asked for more. :) Personally though, after I tasted a cookie, I thought they were ok, but who knows, you might like them too.
So I got the recipe from joy of baking, you can find it
here
.
Chocolate Crinkle Cookies
Melt the butter and chocolate chips together.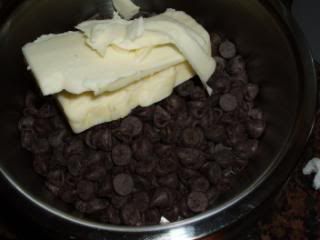 Add in chocolate mixture to the sugar and eggs.
Keep on mixing.
It will soon become uniform in mixture.
Add in the flour mixture.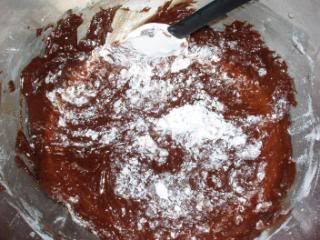 Mix and then refrigerate.
Roll into tbsp sized balls and dip in powdered sugar.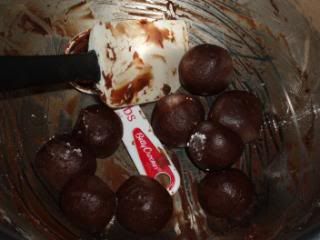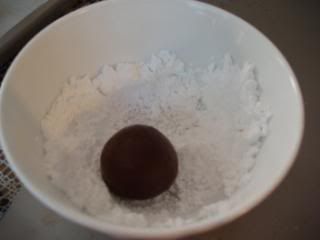 Set on parchment paper lined baking sheet.
Note:
I found that coating the cookie with more sugar will let it have a prettier crinkle.