As seen in my previous post, I attempted to make the Rose Ombre Cake for my grandma. I wanted the cake to be something really special because it was her 80th birthday. For my dad's birthday, I wanted to make something simpler and healthier (because the previous cake was super rich!). So after changing my mind several times on what recipe I should use, I somehow remembered a recipe that I really wanted to try: the zebra cake! Although I really wanted to make the cake for a long time, I never had the courage to make it. Today when I finally made it, it was so much easier than I thought it would be. This cake would be really difficult to mess up. The cake wasn't grossly sweet because I cut the sugar down to 3/4 cups. The texture of the cake was normal. It was moist enough, but not super moist. The bad part was that this cake was a bit bland, so you might want to make the zebra cake with a different cake recipe. On the bright side, this cake is very pretty and I am sure that people will be impressed by all the stripes this cake has.
Zebra Cake
Recipe
slightly adapted from King Arthur Flour.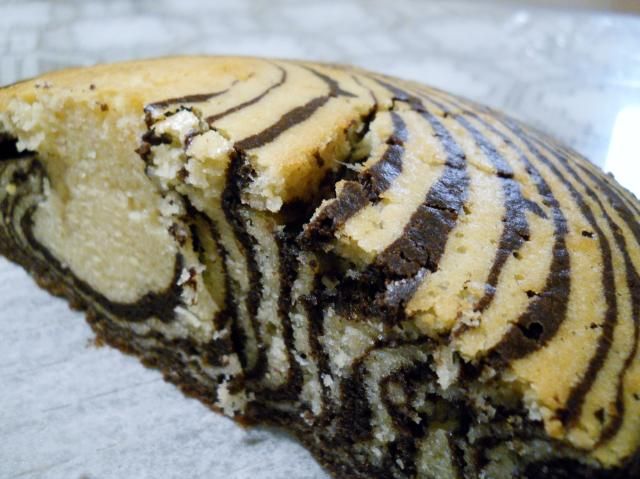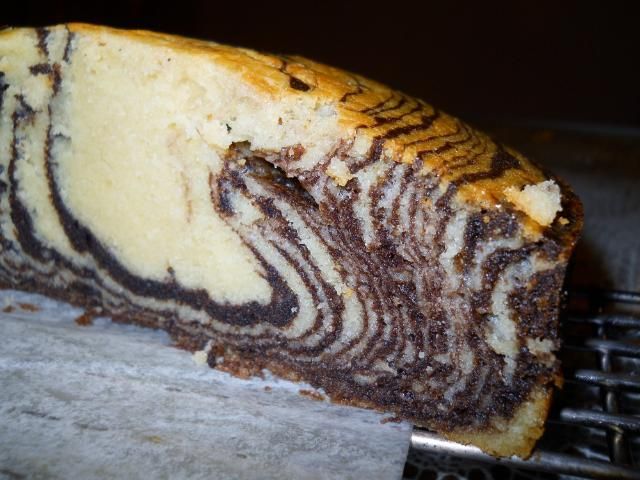 Ingredients
3/4 cup granulated sugar
4 large eggs
1 cup milk
1 cup vegetable oil
1 tsp vanilla
2 cups all purpose flour
2 tsp baking powder
1/4 tsp salt
3 tbsp dutch cocoa (must be dutch)
Preheat the oven to 350*F and grease and line a 8 or 9-inch cake pan.
In a large bowl, beat the sugar and the eggs together until it is light in color. Mix in the milk, oil and vanilla on low speed. Make sure the batter is smooth before proceeding to the next step.
Whisk together the flour, baking powder and salt in a medium bowl. Add to the large bowl and mix everything until it is just incorporated. The batter should be smooth. Take out two cups of the batter. I think I just estimated the amount.

Then mix in the cocoa powder. Make sure to sift the cocoa powder before to ensure there are no lumps.
Now the fun part begins! Alternating the batter, put around a little less than a 1/4 cup of the batter into the middle of the greased and lined cake pan and continue doing that until there is no more batter.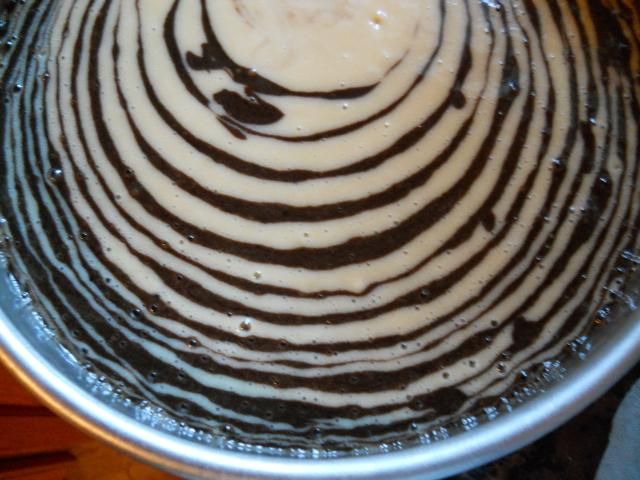 Bake the cake for around 40 minutes to an hour.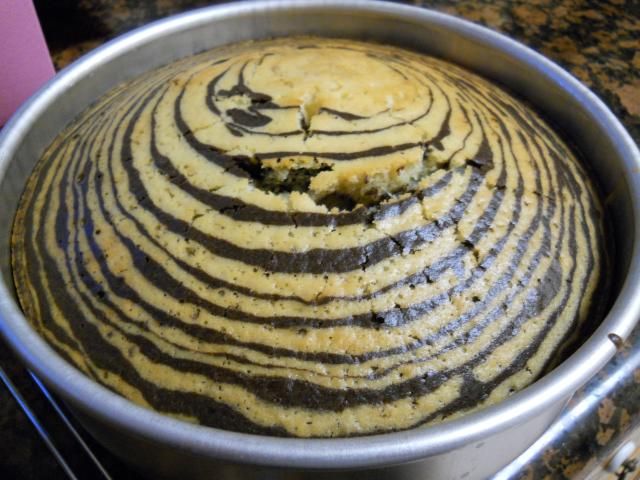 Then enjoy :D