The month of September is always a busy one for me. Lots of my friends have their birthdays in this month. This week it was my grandma's birthday on Sunday, then Tuesday was my uncle's birthday, today is my dad and K's birthday, on Friday is my best friend's birthday and on Saturday is another close friend's birthday. So many people I know are born in this month!
This year was my grandma's 80th birthday. So in order to celebrate this significant event, my parents and close relatives decided to have a surprise birthday party for her. After several weeks of planning, the special day finally arrived. For my grandma's birthday, the reception was held at my Uncle's church and several trays of food were ordered from a buffet. Around 40 relatives showed up to celebrate her birthday. Because it was a surprise party, my mom and I had to trick my grandma into getting on the car with us so we could bring her to the place. My mom told her that she needed help with choosing some meat at the supermarket to barbeque. At first, my grandma argued that it was too late to bbq meat among other things, but then after my mom's persuading she finally relented. Then I had to bring this cake onto the car and because this cake was too difficult to put into a box or container, I had to hold it on my lap. Bringing a cake on the car was suspicious because my grandma had no idea that there was going to be a surprise party, so I had to make up a story of how I wanted a special decoration for the cake and we needed to go to this particular store to buy the decoration. Luckily, she fell for the story. When we finally arrived at the church, everything was revealed to her and she had a blast at the party. She was really happy and that was awesome. All the lies were worth it. ;)
In order to celebrate her special day, I decided to bake a cake for her. I quickly found this recipe on Honey Bee Sweet's blog. It was not a hard decision to make because I had seen a few ombre rose cakes on tumblr and I really wanted to try making that type of cake.
Although this cake took me around 4-5 hours total to make it, it was worth it. The cake is delicious! Although I kind of messed up on the cheesecake part, many people still complimented me on the cake, saying that the cake tasted amazing, etc... Also, the roses on the cake really impress people. However, mine were a bit sloppy because of the hot weather and my hot hands. At one point, the frosting was so soft that it wouldn't stay on the cake and slid right off like
this
. In addition, I wasn't able to make my cake an ombre rose cake. I was able to make it two different colors, but ran out of time to tint the frosting darker.
Red Velvet and Light Cheddar Cheese "Ombre" Rose Cake
Recipe from Honey Bee Sweets. Please refer to her blog for the
recipe
.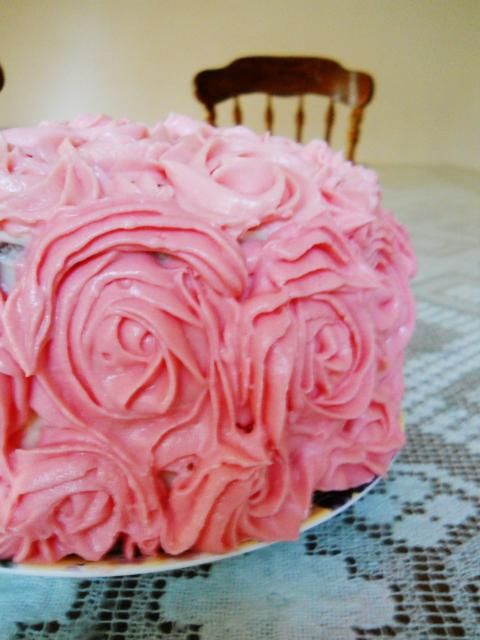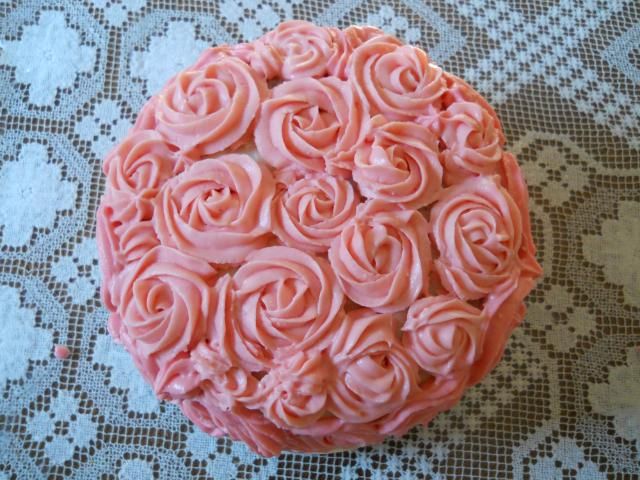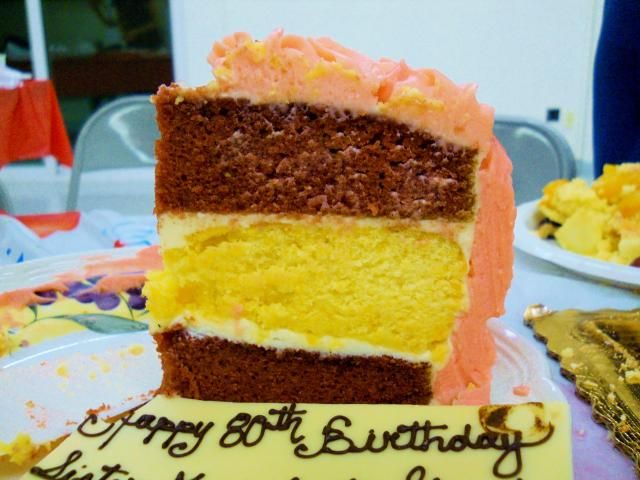 Here is what the batter looked like for the red velvet cake.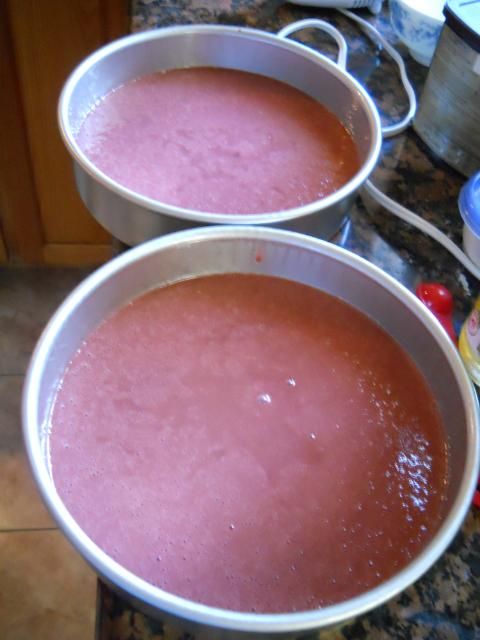 After it was baked, it looked like this.
My cousin helped me bake this cake too!
The cheesecake portion of the cake looked like this. I didn't mix it well enough though because after it was baked, the bottom of the cake was kind of dense.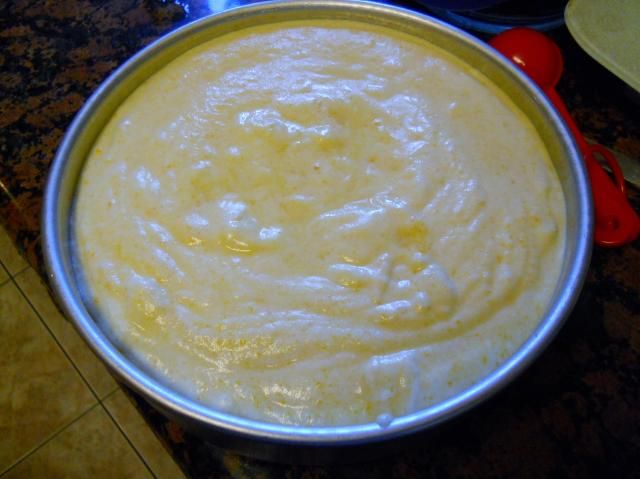 While it was baking, I was freaking out because the cake looked like it was going to be lopsided, so I was really worried that I had messed up on the cake.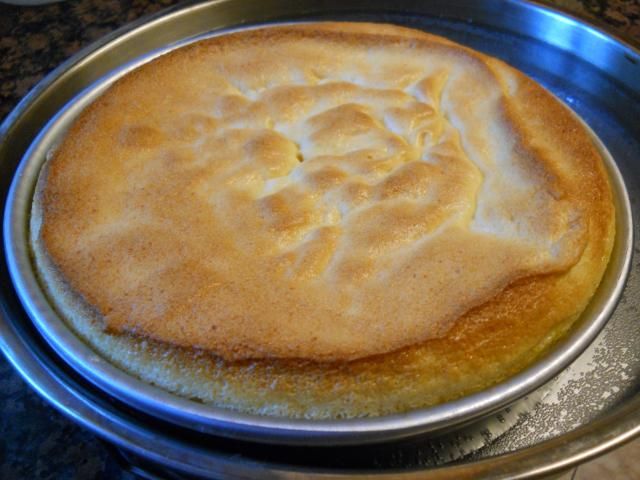 By the way, I made the cake layers the day before and just left them out overnight. I was wondering if I should refrigerate the layers, but I was afraid that the layers would become dry. So I just wrapped the layers with saran wrap.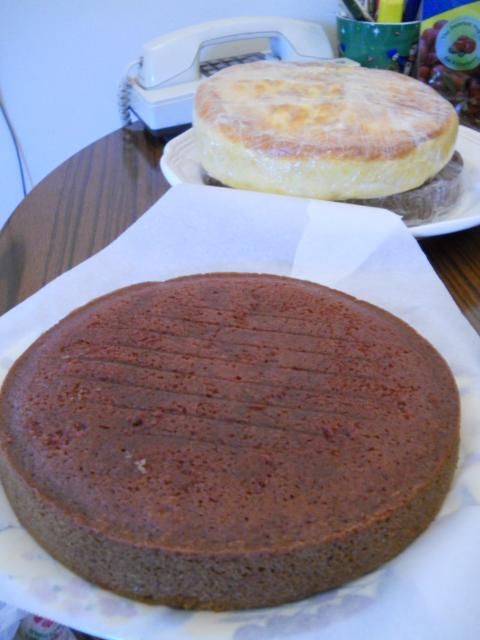 The next day I made the frosting and was frosting the layers when this happened! Luckily I had frosting to cover it up.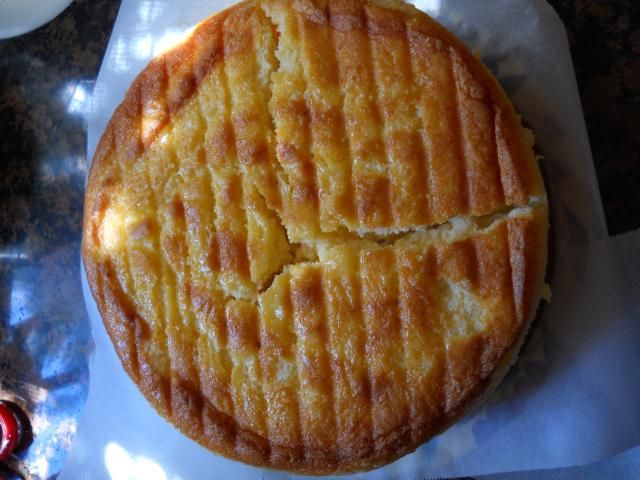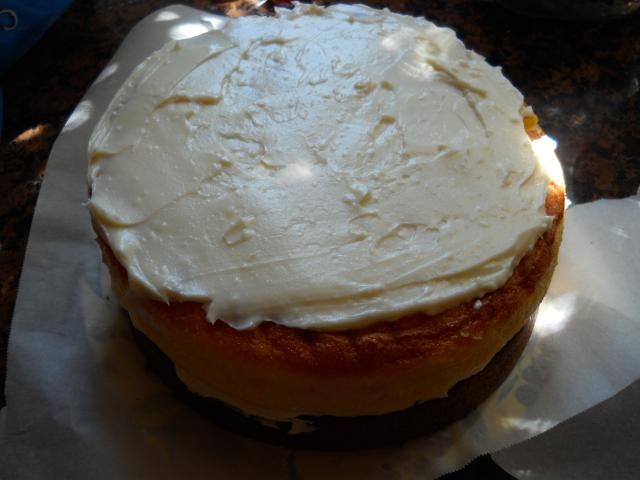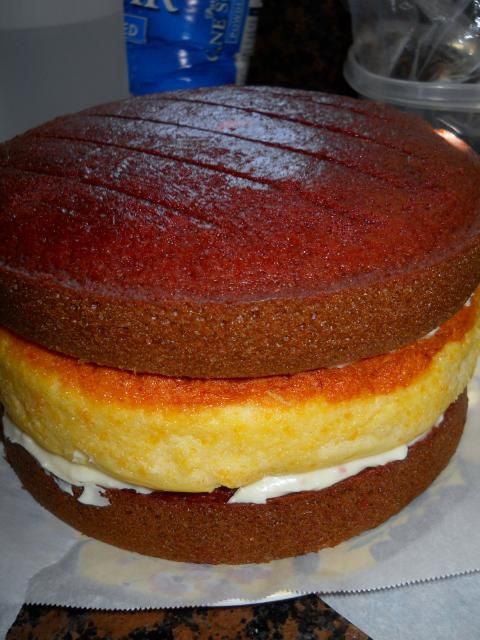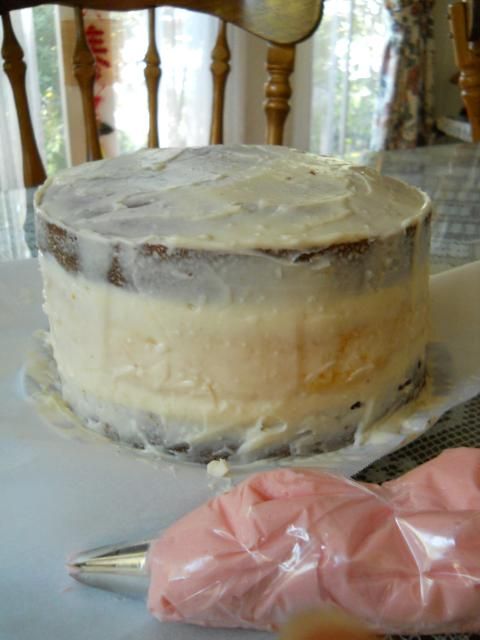 I used a heavy duty ziploc bag as my piping bag.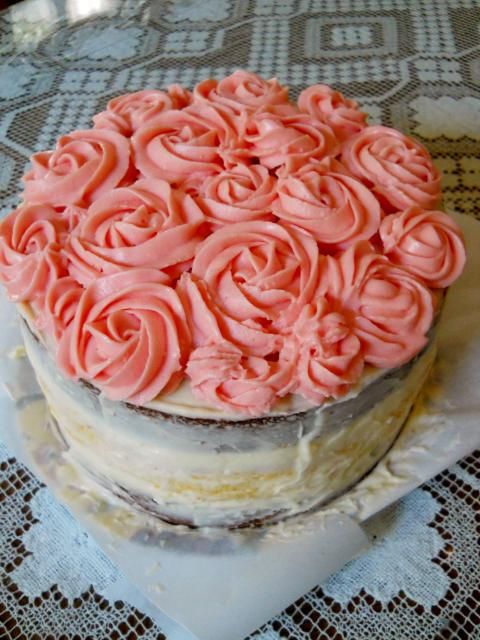 Piping the top of the cake was really simple. The hard part was when I had to tint the frosting darker...and my frosting was melting a lot so I had to chill it. So I would suggest dividing the frosting into several portions and then coloring each portion like that.
Tada! It's all done. Sadly, you can't really tell the difference between my frosting colors. Also, the colors of the cake in each picture I just posted are a little different. Sorry :(, the different lighting and such caused this.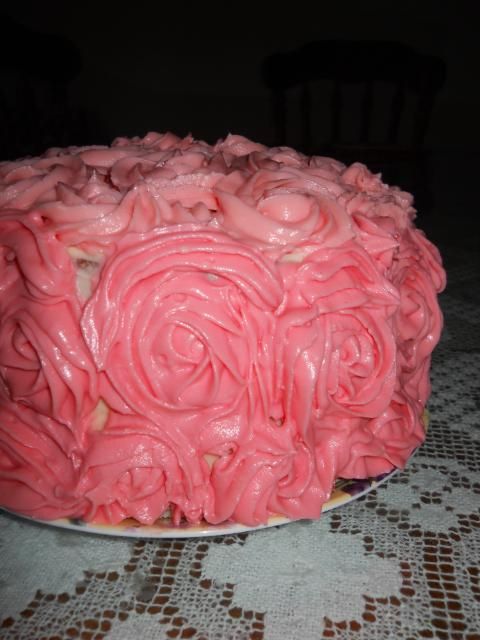 Here's what the cake looks like after you cut it. There's a dent on the top because that's where the candle was put.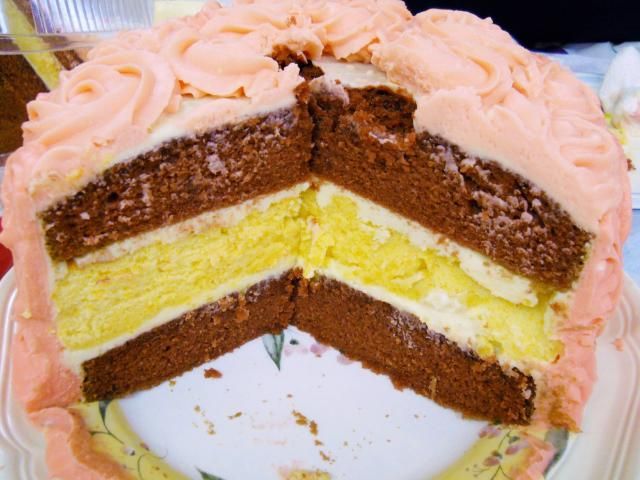 Here are some rose piping videos.
Here
is another video.
Thank you
Honey Bee Sweets
for this amazing recipe. Everyone really enjoyed this cake.