So remember how I was supposed to post all my recipes from the Crazy Day? Well, I haven't finished posting all those recipes yet. One of the things I made on that day was funfetti cupcakes. They turned out surprisingly well, even though they were the cupcakes that required 3 egg whites and I typically don't do so well with recipes that require egg whites. Anyway, I didn't take any good pictures of the cupcake and only got a picture of a half eaten one. :P So yesterday I decided to make some funfetti cupcakes again, except with a different recipe. Something I didn't like about the first funfetti cupcakes I made was that they were too sweet. In fact, they were sickening sweet. Unless you have a major sweet tooth, you will not like that cupcake. I'm really happy with the funfetti cupcakes I made this time though. They were soft, moist and not too sweet. I also made some frosting that turned out alright. The cupcakes look really cute with the sprinkles in them.
Funfetti Cupcakes
Recipe from
Sweet Tooth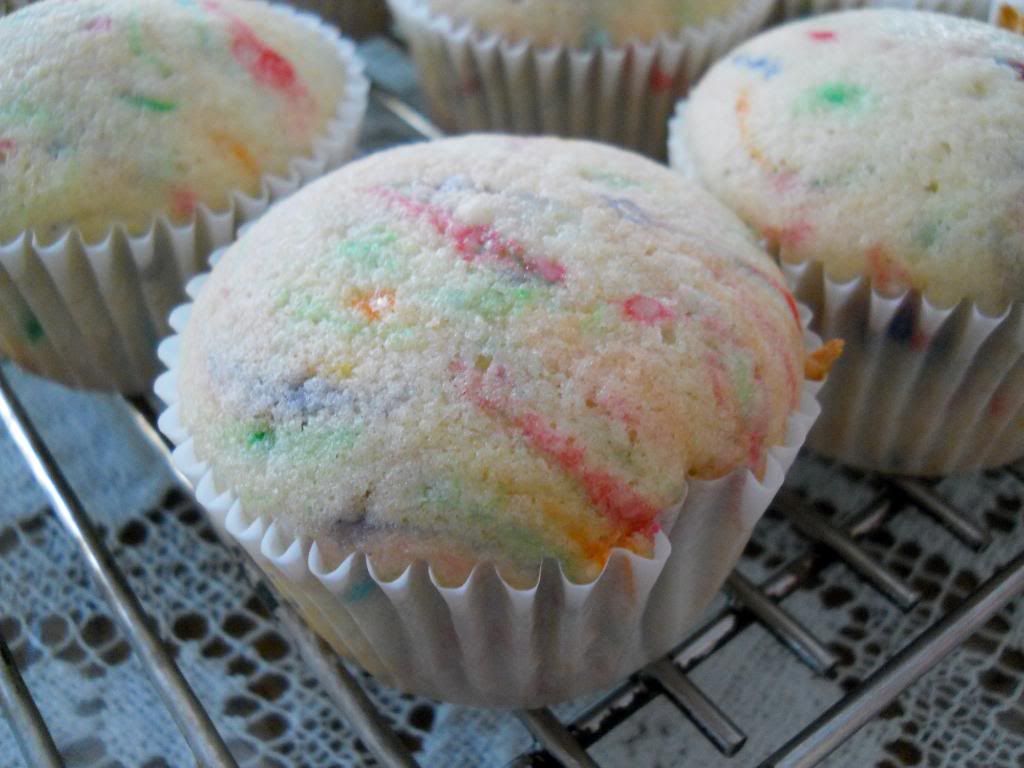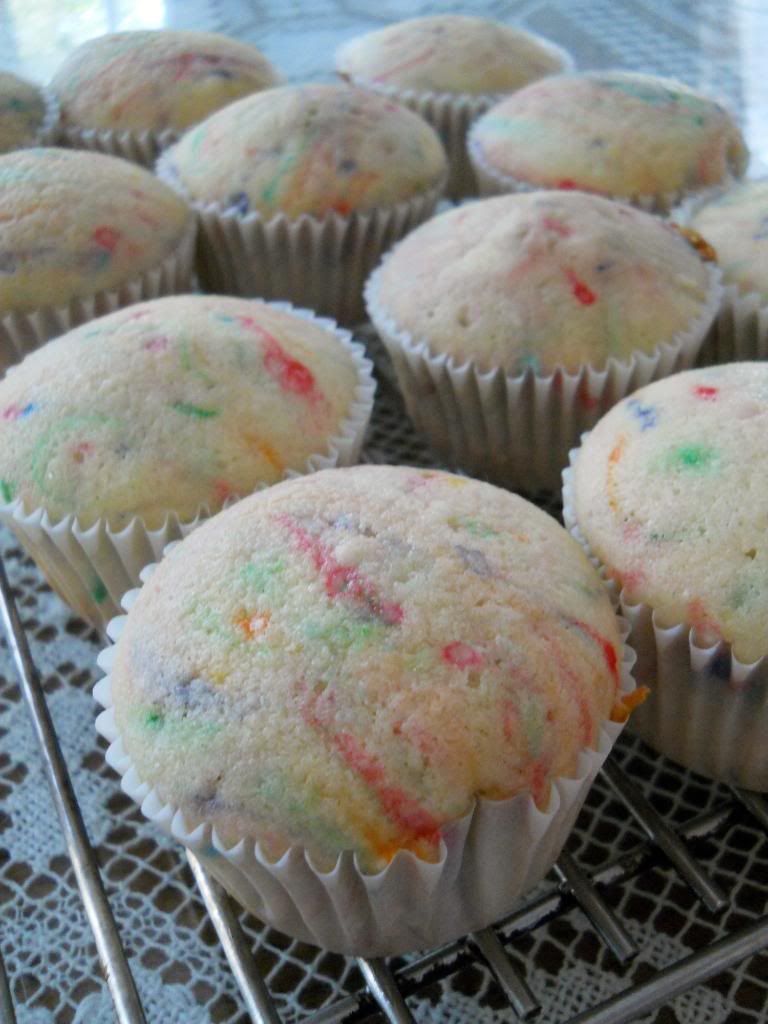 1-1/2 tsp baking powder
1/4 tsp salt
3/4 cup sugar
6 tbsp unsalted butter, at room temperature
1 large egg + 1 egg white, at room temperature
1 tsp vanilla extract
1/2 cup whole milk
2 tbsp rainbow sprinkles (I used nonpareils)
Please refer to her blog to see the recipe. There was one mistake in the recipe that I would like to correct though. The milk was omitted in the instructions. So basically, after you cream the butter and sugar, you add the eggs and mix until just combined. After that, add half of the flour mixture, mix until just combined and add half of the milk, mix. Then add the rest of the flour mixture, mix and then add the rest of the milk and mix. Then fold in the 2 tbsp of sprinkles and you can distribute the batter evenly into the cupcake pan.
Vanilla Buttercream
I halved the recipe and was still able to frost most of the cupcakes.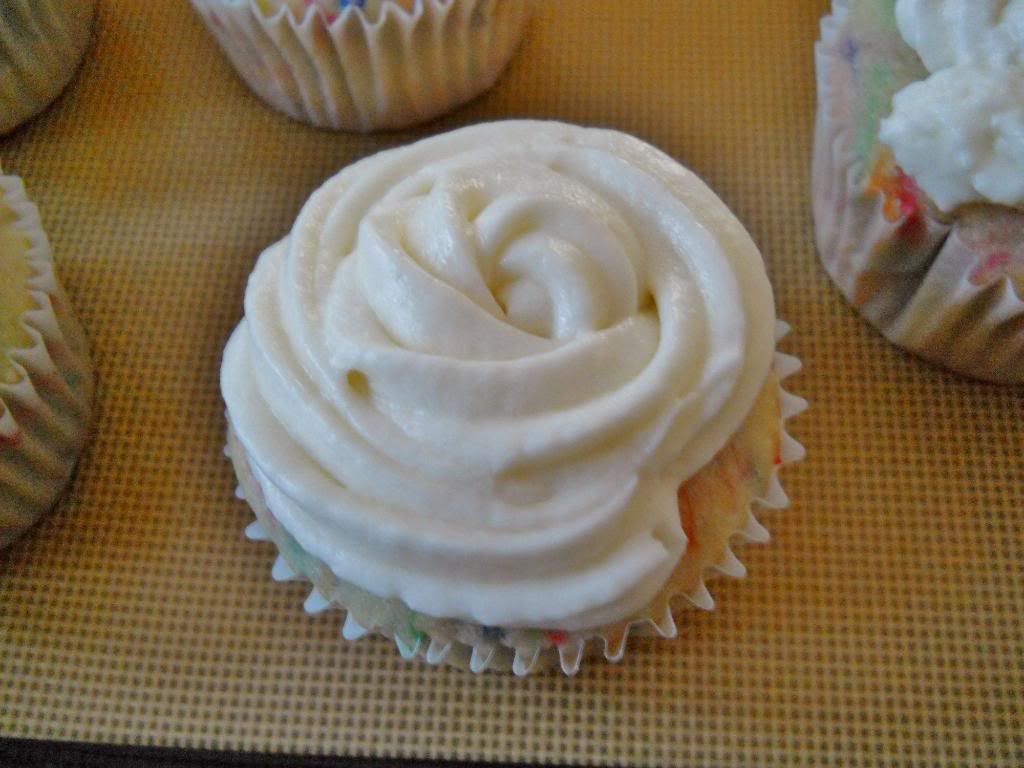 I frosted the cupcakes with a 1M Wilson tip. I also accidentally added the milk into the frosting all at once, so my frosting wasn't as defined.