I always wanted to try making black and white cookies, but I never got the chance to because these cookies are very time consuming. When I finally made these cookies, I was a little surprised at how cake-like the batter was. Also, the cookies were easier to make than I thought they would be. The hard part was frosting the cookies and making the chocolate frosting. Because of the chocolate frosting, I spent around 3 hours, hands on, making these cookies.
These cookies were pretty good. You'll like them if you like cake-like cookies. The only downside of these cookies was that the icing was really sweet...and I put a really thick icing on these cookies when I was trying to make sure the icing looked perfect. So I guess if I ever make these cookies again, I will spread less icing onto the cookies. Also, one problem I encountered was the texture of the chocolate icing. I don't know what I did wrong, but not only was the icing not very pretty, it was also really, really hard to spread. I spent around half an hour trying to get the icing to the right consistency, but it still ended up different from the white icing. In the end, I was extremely frustrated and vowed that I would never make these cookies again because icing these cookies was just too time consuming. We'll see if I keep that vow. XD
I actually made these cookies for my brother because he wanted to bring some treats for his band council. After he came back from his band activity, he told me that many people enjoyed the cookies. However, there was one guy who said that my cookie batter was not mixed well enough... :( My brother consoled me by saying that the guy who said that was a very critical person, hahaha.
Black and White Cookies
Recipe from
Simply Sifted
.
Actually I have the hard copy of this recipe in my America's Test Kitchen Family Baking Book, but I found the recipe online already so I will just give you the link instead of retyping up the same recipe.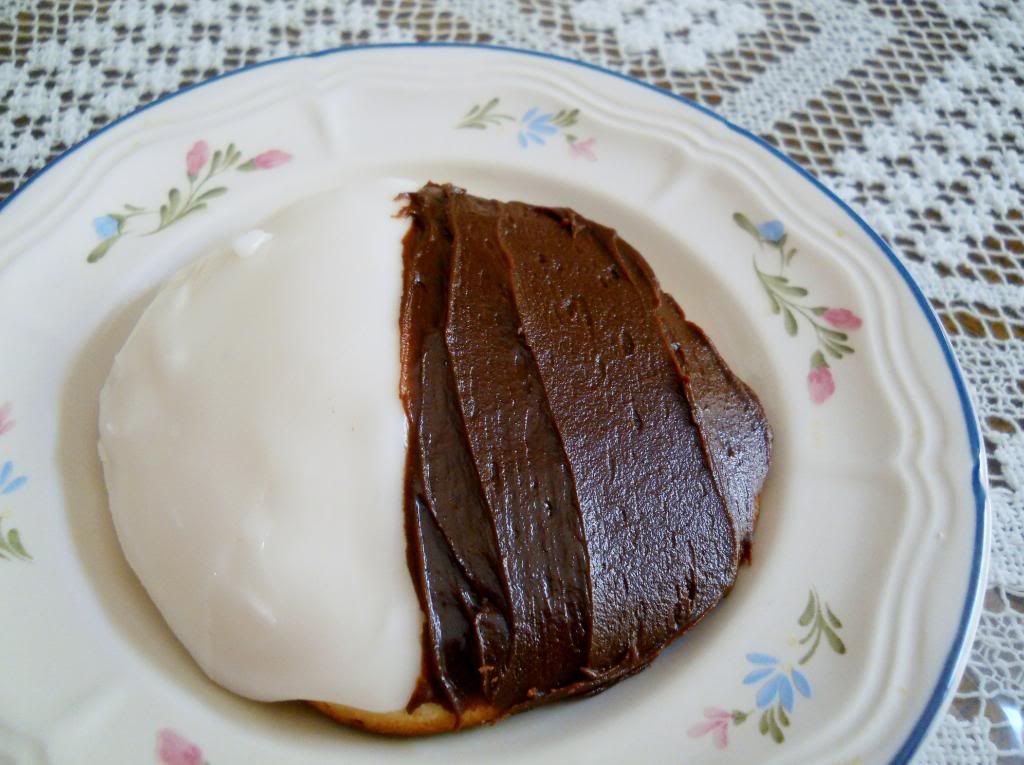 Here is what the cookie "dough" should look like.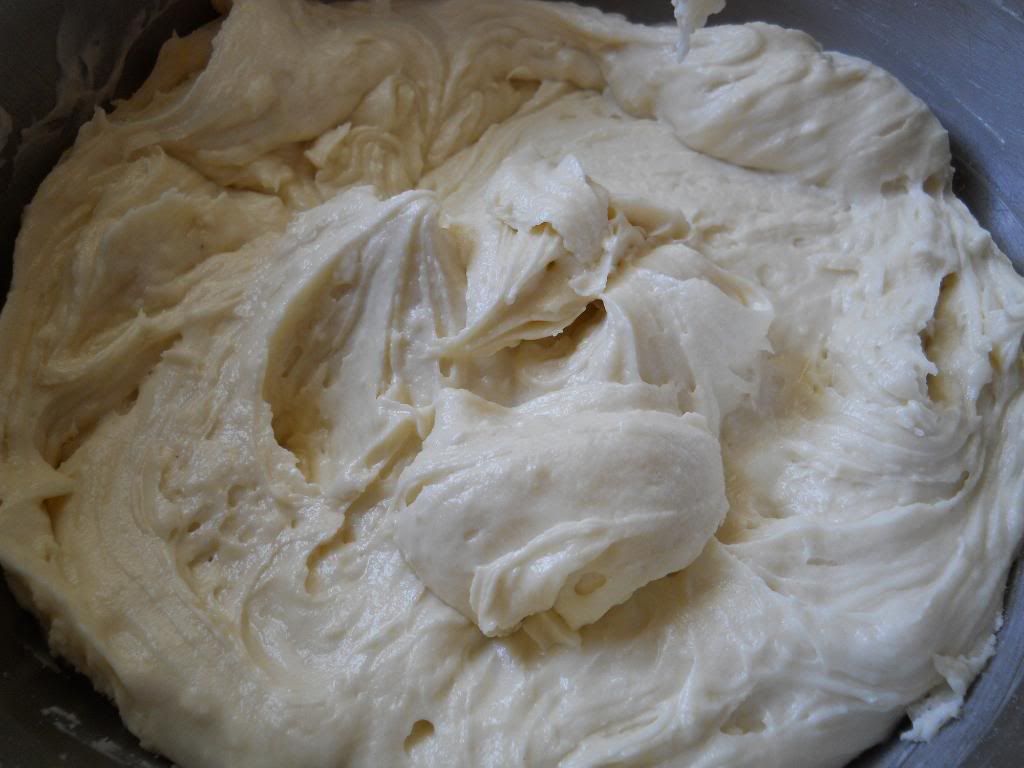 Put some dollops of the dough onto the baking sheet.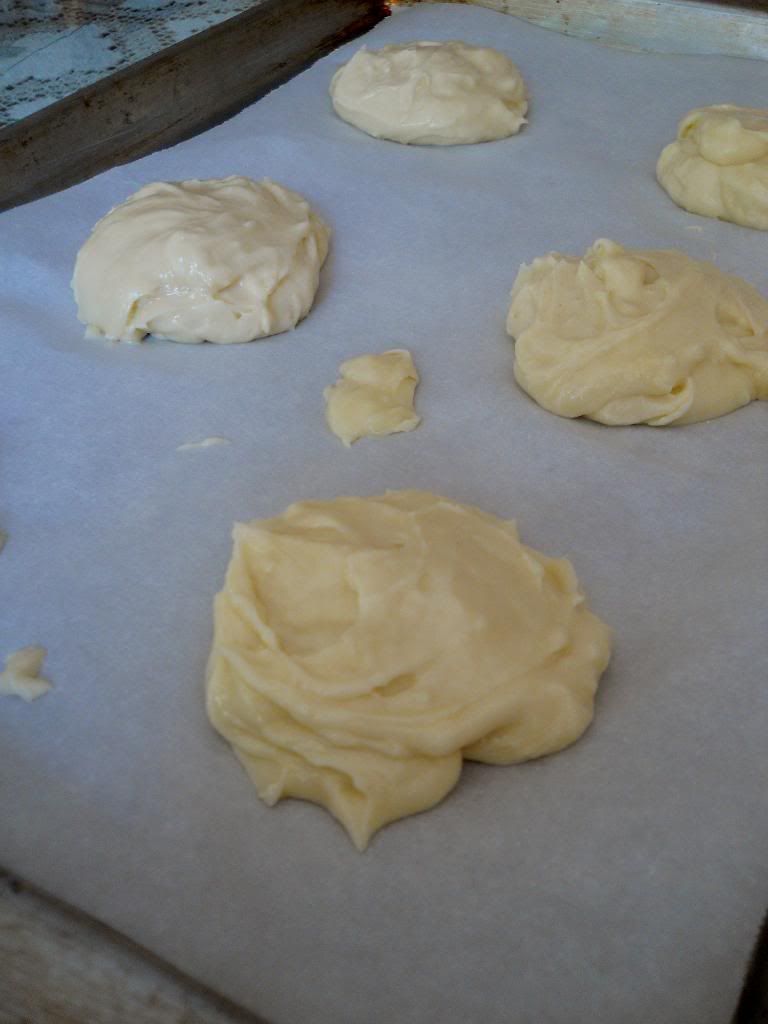 Make sure not to make the dollops too big, otherwise they will turn out like this...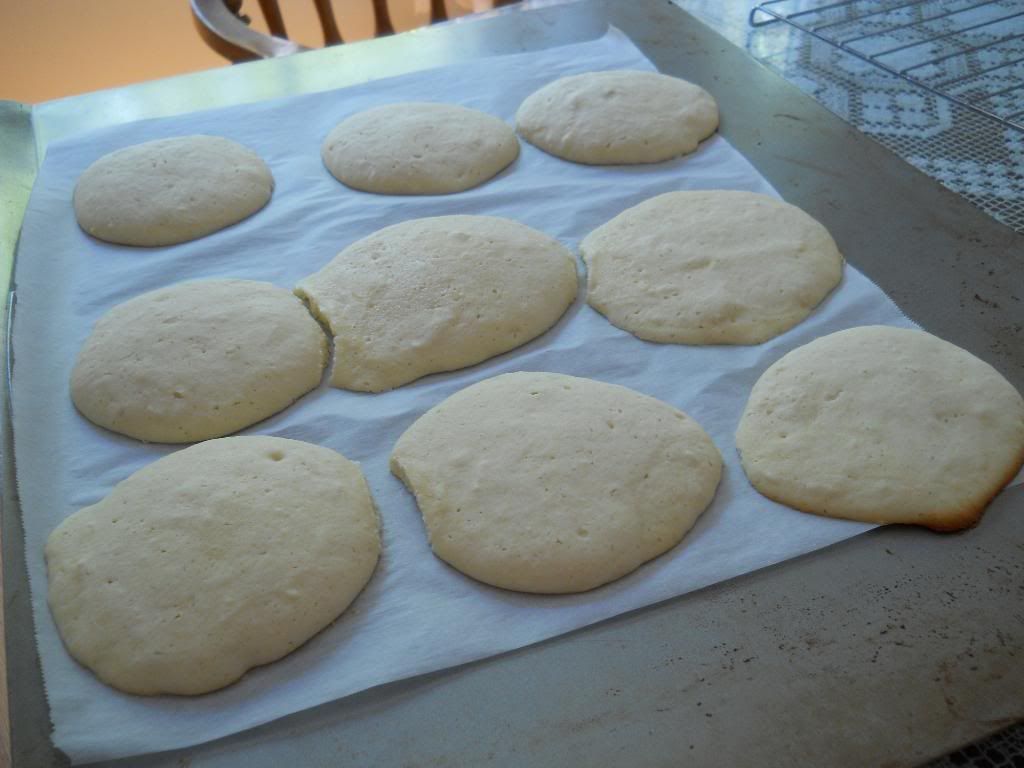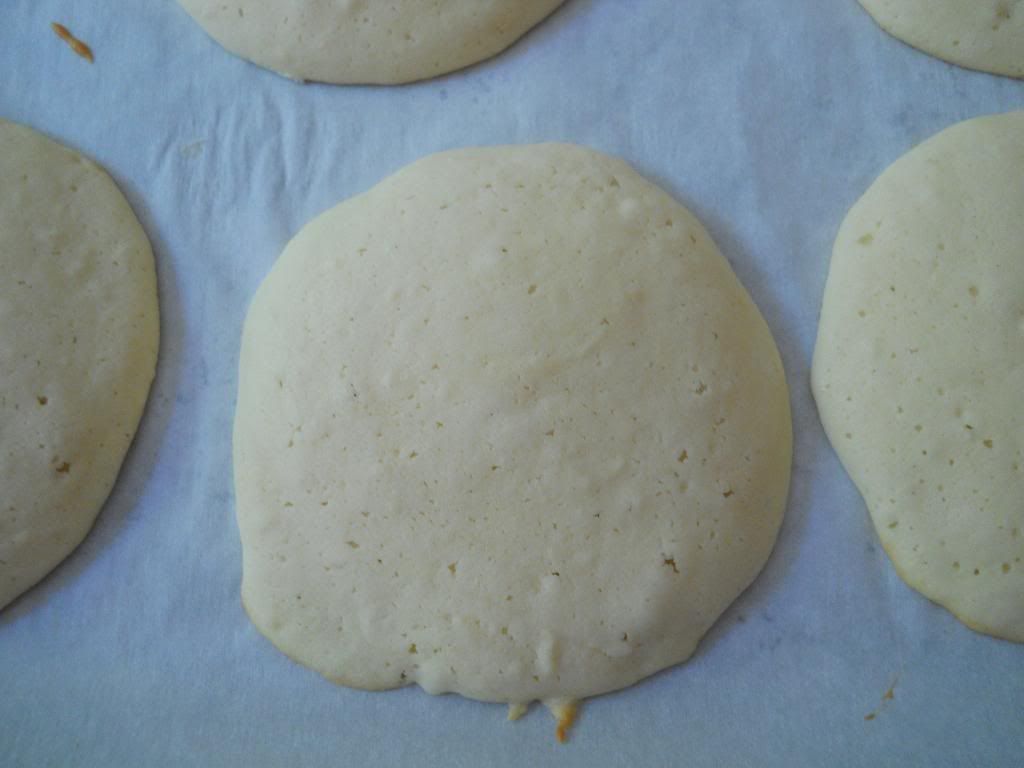 Icing the cookie with the white icing was simple, but the problem was with the chocolate icing.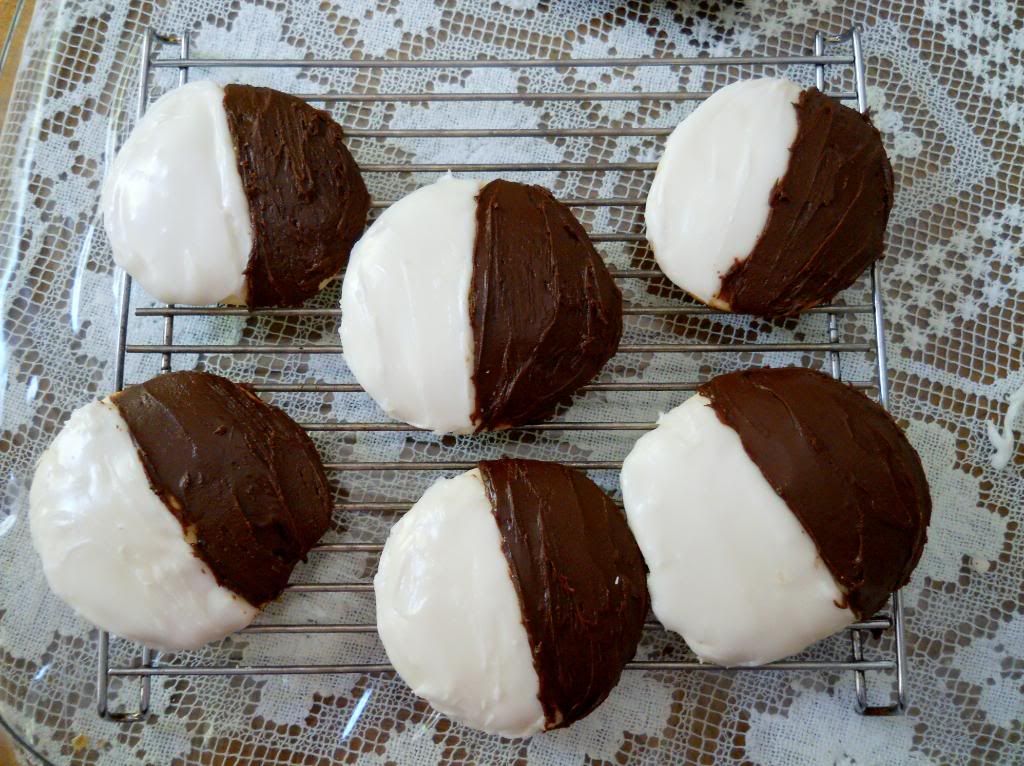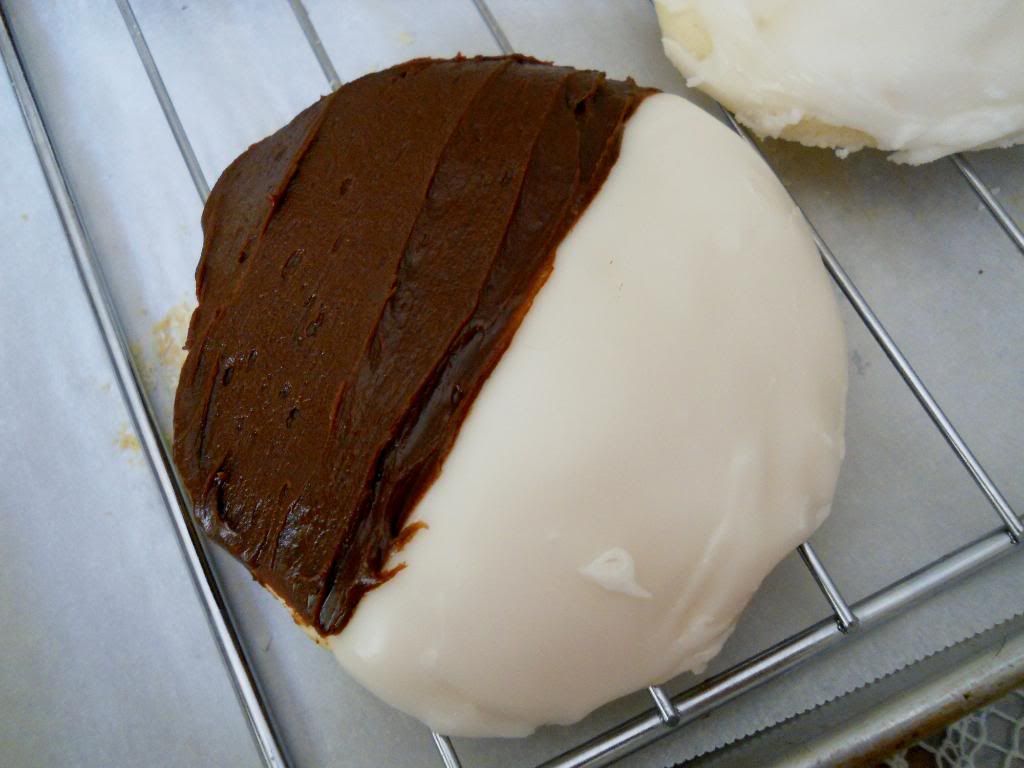 Finally done! See how rough the chocolate icing is? It became a frosting instead of icing. -_- I tried my best though.