One day, after eating at a restaurant called Mama...cita?, (I'm not sure if that's the right name.) That place was a pizzeria. I really wanted to try making some garlic knots. I tried theirs and it was delicious. So in hopes that I would be able to reproduce something similar, I tried this recipe posted by Brown Eyed Baker.
The recipe was fairly simple and the bread was really fun to make. However, it is the type of bread that becomes chewy and hard to eat after only one day. It doesn't taste that bad the next day, but it's better to eat it the day of. Also, there ended up being too much sauce leftover for me.
Garlic Knots
Recipe from
Brown Eyed Baker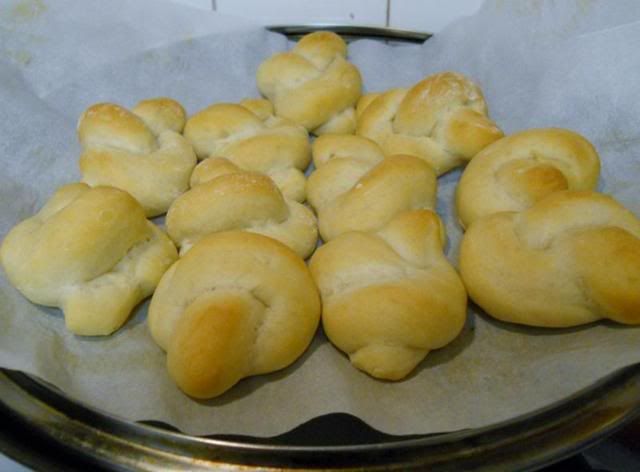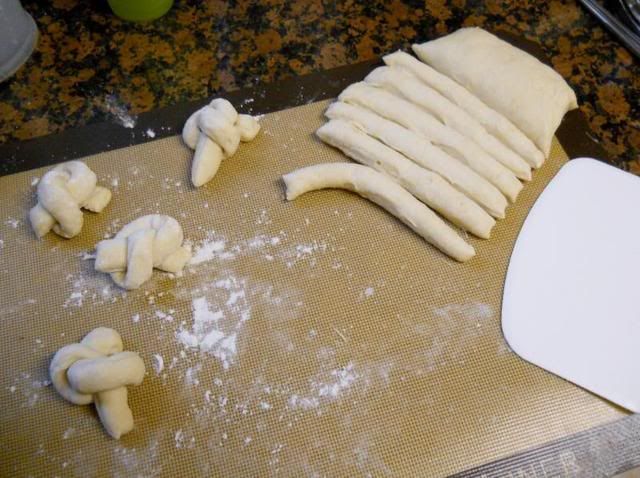 After the dough is ready, roll it out, cut it into strips, and then tie the strips into knots.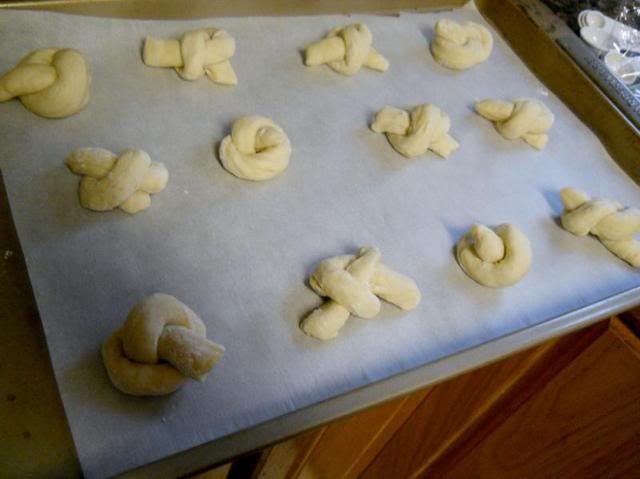 Cover the knots with plastic wrap and let it rise.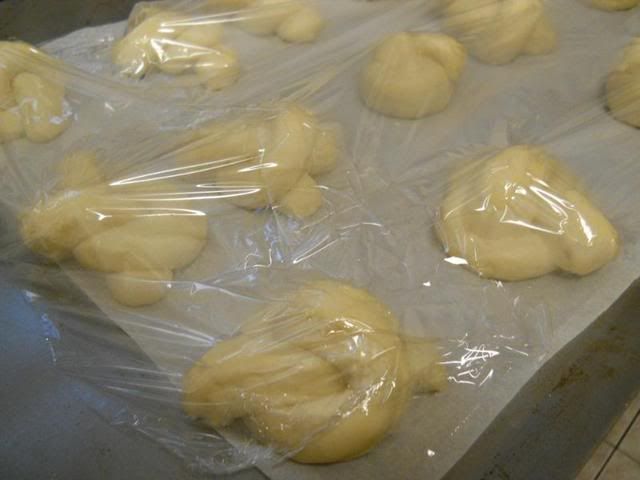 I let them rise in the warm oven so that they would rise faster.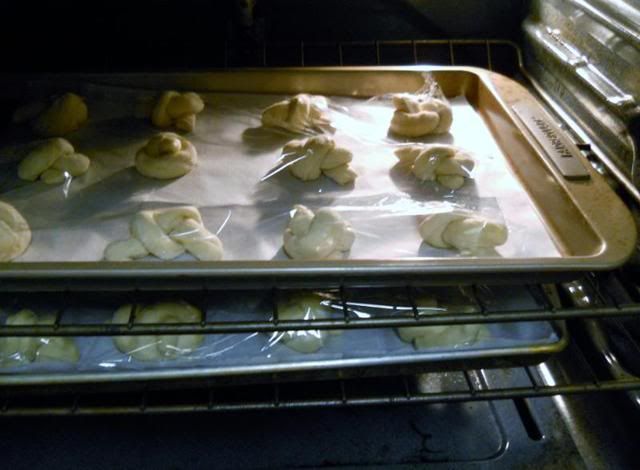 After baking them, dip them in this sauce.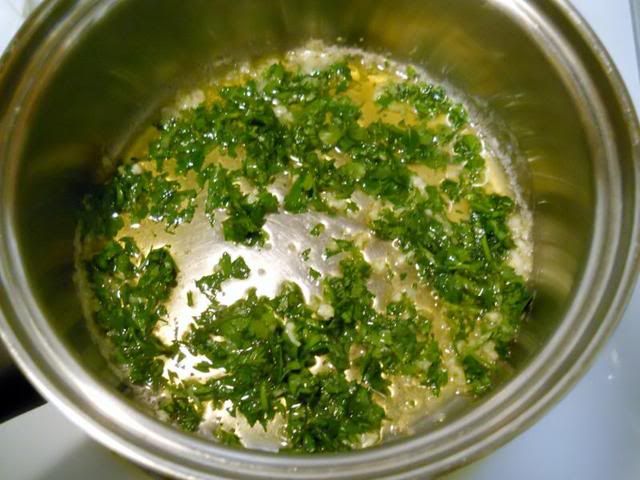 Enjoy!