One day my mom didn't know what she should make for lunch, and we happened to be at Trader Joe's. I knew that my brother had been craving fettucine alfredo, so I decided to try making it myself. Instead of using fettucine, I ended up using linguine because I couldn't find it. These noodles are really easy to cook. All you have to do is melt the ingredients together and then mix it with the noodles and you're done. My brother liked it, except he thought it should have a bit more taste. I think he also thought that there was too much sauce. I kind of forgot because this was a few months ago.
Fettucine Alfredo
Recipe from
Pioneer Woman
.
Prepare the Parmesan cheese. I just used already-grated cheese.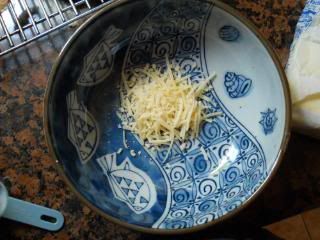 Heat up the heavy cream, butter, and then season it with salt and pepper.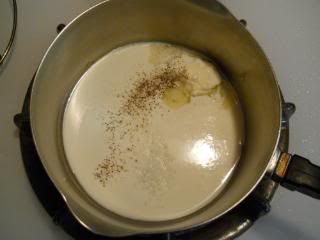 Stir.
Add the noodles to the bowl with half of the Parmesan and heavy cream mixture.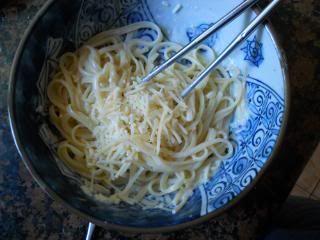 Add more Parmesan and mix. Enjoy. :)